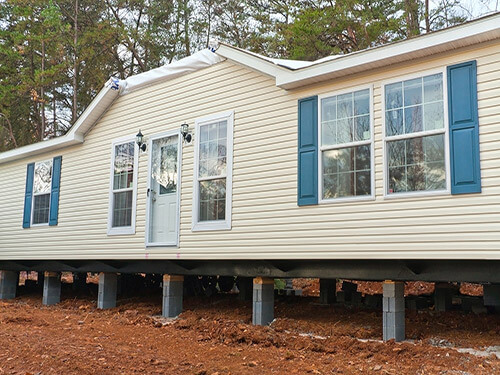 Roofing can generate curb appeal, but it's siding that really makes a home stand out. Siding not only performs a vital protective role for the home, it can also dramatically improve appearance and energy efficiency, and increase market value. Deciding on the right siding material can be confusing, however. Let's look at some features and benefits of the most common types of siding materials.
 
• Vinyl siding. From affordability to color selection to ease of maintenance, vinyl provides a wealth of advantages for New Jersey homeowners. This versatile product is available in a broad palette of colors and many profiles, including horizontal and vertical panels, shakes, scallops, shingles, fish scale, traditional lap, Dutch lap and beaded designs. Best of all, vinyl is the most economical cladding to purchase, install and maintain.
 
• Fiber cement siding. This product allows you to "have your cake and eat it too": fiber cement siding offers the appearance of wood siding without the maintenance hassles, and it costs 25% less! It's produced from a mixture of cement, sand and cellulose fibers which is then pressed and cured. Available in a variety of textures, fiber cement is resistant to rot, termites, water and fire damage, and only requires painting every 7-15 years.
 
• Wood siding. Nothing beats the traditional beauty of wood siding, either in shake or clapboard form. It's environmentally friendly and biodegradable, and offers natural insulation qualities. On the downside, to protect it from deterioration, wood requires regular maintenance and must be painted every few years. It's also susceptible to warping, insects and fire.
Up and Above Contractors is an experienced installer of siding in New Jersey, offering top-quality products with superior performance and warranties. No other contractor in the area can match our expertise. Call us today at (973) 531-4225 for a free in-home consultation, where we can help you make the best siding decision for your home.