Review Options:
Read What Your Neighbors Have to Say About Us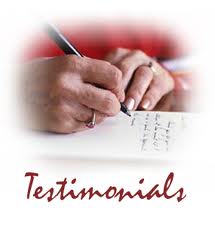 It has been our privilege to serve customers in Warren, Morris, and Sussex Counties — as well as homeowners in eastern Pennsylvania — for more than 18 years. Our customers have called upon us for their roofing, windows, siding, and other home improvement needs. Read what some of our satisfied customers have said about Up and Above Contractors.
We invite you to share your experiences with other customers. Please click on this button here. Write your review and select a star rating. Thank you!
Click here to submit your review.
---
---
Great job!!!
Jul 19, 2015
by
John Bloxham
We have a solar panel that caused a leak in our roof. Gary took the time to research and obtain a bracket for the panel so it wouldn't happen again.He also brought in a specialist to reinstall the panel correctly. His crew is efficient and conscientious in their clean-up. We are delighted with the final result.

---
Absolutely the BEST
Jul 15, 2015
by
Bill Rowan
My roof began to leak on a Monday, called Up & Above on Tuesday, received an estimate on Wednesday, by Saturday they had completely replaced my roof. This has been my best experience with a contractor EVER. Superior workmanship, great crew of workers. They are simply the best.

---
Impressed
We are impressed with the quality of work from the crew doing our roof. We feel it was money well spent for a high quality job.

---
homwowner
Jackie and Gary, Job well done!
You made this such a positive experience, I can't stop going out and starring at the craftsmanship. We believe this was an involved project, but with your on-site Leadership, you were able to synchronize the players making this an enjoyable/memorable home improvement project. Your team was professional, detail oriented, clean, courteous and friendly. Please pass along our gratitude. Here is traditional Navy battle cry "HOOYAH"!

---
AWESOME DECK
Jun 29, 2015
by
rich and nancy
Paul Kevin and Jackie thank you for being professional and for such excellent work.Your kindness and great personalities were awesome. The deck was built quick with no mess!!!!!we have other projects to address and we will definately use up and above. We will definately recommend up and above to others with a five star rating. Thank you again!!!

---
Great Work
Jun 23, 2015
by
Linda Mulvaney
Happy to say we had Up and Above put a new roof on our home and they did a great job.They got the permits,we did not have to do anything. Every thing was cleaned up perfectly.I would
refer them to everyone.

---
Great Job
May 22, 2015
by
Edward Drelich
From the affordable quote, to the hard working, obviously experienced, installers we were happy with the results. If we ever need that type of work again, we would definitely call them again. The job was none RIGHT!

---
Kitchen
May 09, 2015
by
Judy Hockenjos
Just to let you know Paul did a great job on my kitchen backsplash. And removal of window and filling in with cinder blocks, clean,quick and done well.Sure to you use you again,Thanks for doing a great job. Judy

---
Best around!
Replacement of a 30 yr old roof!!! Simple put, best contractor experience I have ever had. Very easy to work with and they do what they say they will, when they say they will. If you have had any work done to your house, you know that kind of honesty is at a premium, especially here in NJ.

Stopped counting the compliments on the great new roof. :-)

Won't hesitate to use them again when I am ready for windows or anything else!!!

---
Roof Repair
Apr 20, 2015
by
James Walter
Wow !!!! is the best word I can find to describe the excellent work by Up AND ABOVE. Their work was speedy , clean and I am very satisfied . I give them 5 STARS

---