Read What Your Neighbors Have to Say About Us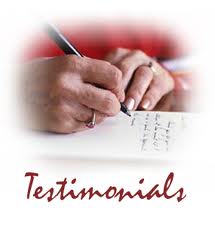 It has been our privilege to serve customers in Warren, Morris, and Sussex Counties — as well as homeowners in eastern Pennsylvania — for more than 18 years. Our customers have called upon us for their roofing, windows, siding, and other home improvement needs. Read what some of our satisfied customers have said about Up and Above Contractors.
We invite you to share your experiences with other customers. Please click on this button here. Write your review and select a star rating. Thank you!
Click here to submit your review.
---
---
Top Job
Jul 28, 2014
by
Frank and Diana Wallace
Second time Up and Above has replaced roofing on our 1827 home. Clean, excellent job at a fair price. Would use them again for any other jobs.

---
Excellent Job
Jul 23, 2014
by
Dennis Balma
Just had a small roofing job done at a very reasonable cost. Excellent job and I would highly recommend this company to anyone.

---
They helped alot!
Jul 11, 2014
by
Ruth Clark
We used Up & Above for the 2nd time for snow removal off the roof this winter, then used their drywallers/spacklers/electricians for inside repairs this year for the storm damage -they were prompt, courteous, clean, & professional...and the office staff couldn't have been nicer through the whole process!

---
New Roof
Jun 27, 2014
by
Genesis Farm
Recently we had a new roof put on our office building and a new roof on the back end of our barn. Up and Above did an excellent quality job. They were neat, courteous, efficient and accommodating. We will not hesitate to call them again.

---
Great Job
Mar 29, 2014
by
Margaret Sharon
I called after 2 gutters fell on a Saturday and got a return call the same day. Gary came out on Monday and confirmed I'd need a new roof along with new gutters. The roof was done that Friday & the gutters the next Tuesday. Great job on the roof/gutters & clean-up!

Response: Thank you for great review we appreciate your business
---
Great Job
Jan 30, 2014
by
Sandy&Janet Marchese
I was very worried about doing a roof in the middle of Dec. with snow storms looming on the horizon, but they came and did a great job on my new roof, and they did it in one day. They put gutter guards on all gutters and even installed the wire to prevent ice dams on the eaves. Great Job

Response: Glad you are happy with the job, thank you for the great review!
---
Impressive job
Dec 23, 2013
by
Lisa Salny-Wolfrum
From the estimate to the completion, the job went extremely well. Everyone was timely and the owner stopped by a few times during the day to see the progress. And they cleaned up after themselves.
I was very impressed.

---
Good job!
Nov 27, 2013
by
Alan Fastman
Good price. Good service. Good job! Thanks.

---
Our New Roof
Nov 09, 2013
by
Brian and Georgette Keenan
Up and Above's quality of workmanship was excellent and their employees were very diligent and professional.

---
My neighbors were jealous
Nov 08, 2013
by
Alice Rasilla
I found everyone to be very professional, efficient and conscientious. It was like a well orquestrated symphony! Now let's see
how it weathers the storms!

---