Read What Your Neighbors Have to Say About Us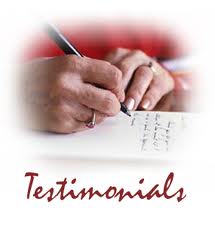 It has been our privilege to serve customers in Warren, Morris, and Sussex Counties — as well as homeowners in eastern Pennsylvania — for more than 18 years. Our customers have called upon us for their roofing, windows, siding, and other home improvement needs. Read what some of our satisfied customers have said about Up and Above Contractors.
We invite you to share your experiences with other customers. Please click on this button here. Write your review and select a star rating. Thank you!
Click here to submit your review.
---
---
Our New Roof
Nov 09, 2013
by
Brian and Georgette Keenan
Up and Above's quality of workmanship was excellent and their employees were very diligent and professional.

---
My neighbors were jealous
Nov 08, 2013
by
Alice Rasilla
I found everyone to be very professional, efficient and conscientious. It was like a well orquestrated symphony! Now let's see
how it weathers the storms!

---
AWESOME CREW!
Nov 08, 2013
by
Lauren Berg
This crew was on my roof by 8 am sharp and finished before 5 pm - that included four sky lights and all new gutters as well as the roof. I was amazed at how well in tune these guys were. Gary the owner stopped by in the morning and came by later and stayed for almost two hours to see the completion through! Awesome job! Highly recommend Up and Above!

---
Nov 03, 2013
by
Bill and Holly Tiedeman
Great job. Came when promised. Even replaced gutter damaged during job for free.
Nice people.

---
I love my new roof
Oct 10, 2013
by
Jackie Ciekurs
I had an excellent experience with up and above. I would definately recommend this outfit.

---
great contractor
Aug 29, 2013
by
fred mac donald
I would recommend up and above contractors to anyone needing a new roof. I called them and they came right away and gave me a very competitive price. They gave me date to remove my old roof and install a new one. On the day of the job, they showed up with 9 men and
had the job done that day. Everything was cleaned up and the new roof looks great.

---
Jun 16, 2013
by
Scott & Tina Jacobs
From the initial inspection through the end-of-job clean-up, Up and Above were professional and efficient. The crew showed up at the scheduled time and completed the entire roof by 5 p.m. They worked like a well-oiled machine, and clean-up was very well done. We highly recommend Up and Above Contractors.

---
Great job! I now what HIP means LOL!!!
Jun 14, 2013
by
Jason Miller
When a roof as complex as ours gets done with great craftsmanship it's nice to know there is a company that is out there you can count on.the job was also done fast too..... But no Not, hey they are slapping a roof on and running away. I mean fast as in "Hey this is a well oiled machine and everyone has a their job and it flows very well". The final project speaks volumes. We get a lot of people asking who did your roof? We tell them who else "Up & Above". From the crew that was here on site and the awesome ladies behind the scene in the office we thank you for doing us right.

Customers for life,
The Millers

---
Awesome job!!
Jun 14, 2013
by
William Ginter
We had Up and Above do our roof. They did the roof in two days because some rain came in. They were polite and cleaned up well after. We would recommend them as the roof looks fantastic!!!

---
Great Job!
May 22, 2013
by
Lisa Conrads
I had Up and Above first do my deck and then my roof. I am so happy with both of them! They did the roof in one day! Everyone in the office is great to work with and answered all of my questions!! I would highly recommend them!

---