Review Options:
Read What Your Neighbors Have to Say About Us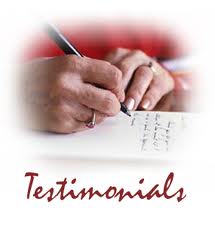 It has been our privilege to serve customers in Warren, Morris, and Sussex Counties — as well as homeowners in eastern Pennsylvania — for more than 18 years. Our customers have called upon us for their roofing, windows, siding, and other home improvement needs. Read what some of our satisfied customers have said about Up and Above Contractors.
We invite you to share your experiences with other customers. Please click on this button here. Write your review and select a star rating. Thank you!
Click here to submit your review.
---
---
Kitchen
May 09, 2015
by
Judy Hockenjos
Just to let you know Paul did a great job on my kitchen backsplash. And removal of window and filling in with cinder blocks, clean,quick and done well.Sure to you use you again,Thanks for doing a great job. Judy

---
Best around!
Replacement of a 30 yr old roof!!! Simple put, best contractor experience I have ever had. Very easy to work with and they do what they say they will, when they say they will. If you have had any work done to your house, you know that kind of honesty is at a premium, especially here in NJ.

Stopped counting the compliments on the great new roof. :-)

Won't hesitate to use them again when I am ready for windows or anything else!!!

---
Roof Repair
Apr 20, 2015
by
James Walter
Wow !!!! is the best word I can find to describe the excellent work by Up AND ABOVE. Their work was speedy , clean and I am very satisfied . I give them 5 STARS

---
The Best!
Apr 05, 2015
by
Lynne From
Up and Above responded immediately after Hurricane Sandy had ripped off a quarter of our roof. They responded to our call right away. They tarped it the day after the storm and true to their word did a superior job of reshingling our roof. We have sung their praises to all in need ever since!!

---
Wonderful Experience
Mar 05, 2015
by
Reid & Mary Thompson
We hired Up & Above to update the windows and upgrade a bedroom in a hundred year old house. They listened to concerns, gave valuable advice, paid attention to details and came in on budget & time constraint. We can't say enough about their crew & how they cared about making the changes in a building that old. Would hire them again in a heart beat. Thanks!

---
Job well done.
Feb 10, 2015
by
Ken & Jola Yeasky
Dealing with Up & Above Contractors, LLC was a great experience. I found Up & Above Contractors on the Internet and called them. That week Gary was at my house and wrote me an estimate (also left us examples of different type of roofs and brochures for our review). I have insurance adjuster(s) for neighbors and when I spoke to them, they told me that the estimate was spot on.

The work was scheduled, and they stuck to the schedule. The crew was here on time, and my entire roof was replaced in 1 day. The work was top notch and cleanup immaculate. We are so happy with the job and would highly recommend Up & Above Contractors.

Jackie & Gary have been so courteous and professional in answering all my questions that came up, a pleasant experience, no stress.
Thank you to the entire company.
Ken & Jola
Belvidere, NJ

Response: We are so glad you are happy with the new roof, thank you for the great review!
---
LOVE MY ROOF
Jan 10, 2015
by
Jay Diorio
Hello,I had my roof Replaced in the beginning of November 2014.I contacted up and above on there web site on a Sunday they called and Gary showed up the next day.
Gave me a signed estimate with samples ,brochures on all materials that will be used ,copy liability and workmen s comp ins.
I called 2 other roofing contractors ,No call backs and no show for estimates.Oh well I went with Up And Above.I Talked to at least 10 homeowners
in my hometown alone that had roofs done by them.And everyone is VERY PLEASED,And i am very relieved .They will not compromise quality of work.You will get
A GOOD ROOF,Will remove any rot ,Great clean up, very professional.LOVE MY NEW ROOF

Response: Thank you so much for the great review, we appreciate your business!
---
looks great
Jan 03, 2015
by
Bill Wegman
The men did a very nice and clean job, showed up on time and cleaned up well. I have recommended them to several customers of mine and all were very pleased. Thanks. Bill W of Home projects by Bill

---
Roofing
Dec 16, 2014
by
Maria Conrad
Just had roof replaced early December 2014. WOW, what a great crew, efficient, clean, perfect job. So impressed on how quickly they did everything and to perfection. Highly recommend Up and Above! Thank you

---
Great Team
Dec 07, 2014
by
Eric & Paige S., Allamuchy NJ
We just had a new roof installed on our house and it looks great. The entire Up and Above team was very professional and enjoyable to work with every step of the way. Delivered everything as promised. Will be recommending them to our neighbors as well.

---