Review Options:
Read What Your Neighbors Have to Say About Us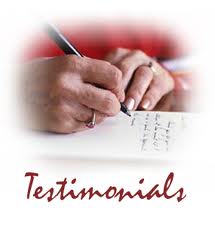 It has been our privilege to serve customers in Warren, Morris, and Sussex Counties — as well as homeowners in eastern Pennsylvania — for more than 18 years. Our customers have called upon us for their roofing, windows, siding, and other home improvement needs. Read what some of our satisfied customers have said about Up and Above Contractors.
We invite you to share your experiences with other customers. Please click on this button here. Write your review and select a star rating. Thank you!
Click here to submit your review.
---
---
solar sky light
Sep 02, 2015
by
Sharon Rawlins
Had a solar sky light installed as a replacement sky light. The job was professionally done, shingles were a perfect match to the rest of the roof and instructions on how to upen, close etc given clearly. Great job done very well and clean up was so good, you'd never know they were here.We wouldn't hesitate to use Up and Above again.

---
Roof replacement
Sep 02, 2015
by
Bob Rudoshko
Up And Above Contractors ...Performed roof and gutter replacement on my house...The project was handled in a most professional and timely manner by a well experienced work crew.Completion time was on schedule,and care and maintenance of the work site was excellent...As contractors go this firm certainly is a cut above and one that i would recommend....The firms owner/management was also a pleasure to deal with

---
INTEGRITY AND JOB ETHIC
Sep 01, 2015
by
Kathleen Zendzian
I had a new roof installed several years ago by another company. They did not install flashing around the chimney. We did not know there was a problem until persistent heavy rains and leaks around our chimney, culminating in damage to our living room ceiling. I got nowhere with the original contractor so i started to look around for another company.

I called and spoke with Jackie and we had an estimate in hand in two days and the work completed within a week. Very efficient, honest and were willing to repair another companies mistakes. The team is professional and just about the nicest group of contractors we have worked with over the years. We highly recommend this company. If you want a fair price and quality workmanship, call Up and Above!

Thank you!!

---
gutters
Aug 01, 2015
by
Carmella Williams
Thank you for doing a great job and being friendly and courteous. Will definitely recommend your company.

---
Roofing
Jul 22, 2015
by
Art Weiss
Delivered what they promised. Very professional. Left a clean site. Would recommend them highly.

---
Great job!!!
Jul 19, 2015
by
John Bloxham
We have a solar panel that caused a leak in our roof. Gary took the time to research and obtain a bracket for the panel so it wouldn't happen again.He also brought in a specialist to reinstall the panel correctly. His crew is efficient and conscientious in their clean-up. We are delighted with the final result.

---
Absolutely the BEST
Jul 15, 2015
by
Bill Rowan
My roof began to leak on a Monday, called Up & Above on Tuesday, received an estimate on Wednesday, by Saturday they had completely replaced my roof. This has been my best experience with a contractor EVER. Superior workmanship, great crew of workers. They are simply the best.

---
Impressed
We are impressed with the quality of work from the crew doing our roof. We feel it was money well spent for a high quality job.

---
Impressed
We are impressed with the quality of work from the crew doing our roof. We feel it was money well spent for a high quality job.

---
homwowner
Jackie and Gary, Job well done!
You made this such a positive experience, I can't stop going out and starring at the craftsmanship. We believe this was an involved project, but with your on-site Leadership, you were able to synchronize the players making this an enjoyable/memorable home improvement project. Your team was professional, detail oriented, clean, courteous and friendly. Please pass along our gratitude. Here is traditional Navy battle cry "HOOYAH"!

---