Certifications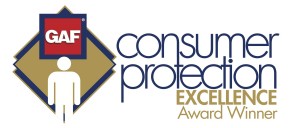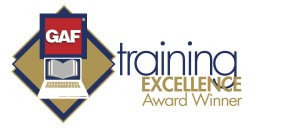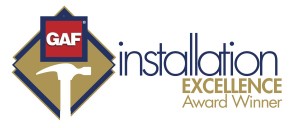 Up and Above has been designated as a certified installer by the following manufacturers:
Harvey Replacement Windows & Doors
Mastic Siding
CertainTeed Siding Vinyl Carpentry Certification
GAF Roofing
Leaf Relief Gutters
CertainTeed Roofing Master Shingle Applicator
Velux Skylights
This means our site supervisors, foremen and installers are factory-trained on the latest installation methods and techniques.
Why is this important to you? Because Up and Above is certified it means that any manufacturer warranties will be valid. Installation of products by a contractor who is not certified may cause any warranty to be invalid, leaving you responsible if a problem occurs. That is never a problem with Up and Above.
We're very proud that our company was one of only two contractors in New Jersey to receive all three Excellence Awards by GAF, North America's largest roofing shingle manufacturer. For Consumer Protection, Training, and Installation, our team swept the award categories in 2012, 2013, 2014 and again in 2015. There are several thousand contractors in the U.S. who install GAF products When a company like GAF singles out a contractor to receive their highest accolades, you know you're in very good hands.
Get a FREE Estimate
Call Up and Above today at (973) 531-4225 for a FREE in-home consultation and estimate. Or simply complete and submit our request form and we'll contact you within one business day.