Mastic Vinyl Siding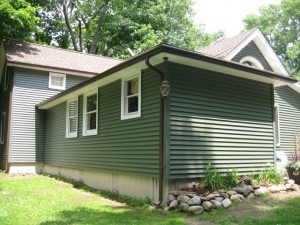 Up and Above Contractors is a Mastic certified siding contractor. Mastic pioneered vinyl siding in 1959 and has continued to lead the way in developing quality materials and styling for home across America.
As a Mastic siding contractor, Up and Above Contractors receives special training and certification from the manufacturer, assuring you of the most professional and reliable installation of Mastic siding on your home.
Nothing beats vinyl siding for performance, low maintenance, workmanship and peace of mind. That's why so many homeowners trust Mastic siding from Up and Above Contractors. Ask our company representative for more details about using Mastic products.
You can see the entire line of Mastic siding products here: http://www.mastic.com/Products/Siding.aspx
You can even create your own "dreamhome" at the company website here: http://www.mastic.com/index.html.
Get a FREE Estimate
Call Up and Above today at (973) 531-4225 for a FREE in-home consultation and estimate. Or simply complete and submit our request form and we'll contact you within one business day.