For Quality Gutters NJ Homeowners Trust Up and Above!
HIGHEST QUALITY GUTTERS NJ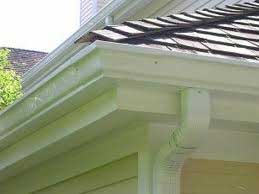 Your neighbors in New Jersey have already discovered what makes Up and Above their best choice among New Jersey gutter contractors. We install high quality, sturdy gutters that NJ homes need to steer rainwater away from your home.
We are the local experts for Gutters in NJ
Up and Above is the New Jersey gutter contractor who best understands our region's challenging weather patterns. Our gutter systems are uniquely suited to protecting homes in New Jersey from the rain, snow and ice that make up our seasons.
Our expert contractors have years of experience installing the gutters NJ property owners want. No other contractor in the area can match our wealth of experience and our high quality products. At Up And Above Contractors, LLC, we pride ourselves on being the best contractor with the solutions to any and all of our neighbors' gutter system needs.
In addition to gutter installation, Up and Above provides a full range of home improvements, including roofing, replacement windows, deck-building, and more. Our focus is on maintaining the integrity of your home to help ensure complete protection from the elements. For the most effective gutters on NJ homes, we'll do it efficiently, responsibly and affordably!
Looking for a specific color for your gutters? We've got our own color chart, where you can select from 30 beautiful colors. Click here to view it and tell us which one you like!
Put an End to Cleaning Out Your Gutters
Climbing up on a shaky ladder to dig out leaves and twigs from your home's gutters can be dangerous. Cleaning stuff out of the gutter is also time-consuming. While it's important to keep the gutters clean, it makes more sense to keep leaves and debris out in the first place!
That's why Up And Above Contractors, LLC is proud to offer the Leaf Relief gutter protection system. Leaf Relief has a patented design that keeps the debris out of the gutters and lets water flow freely. Leaves and debris are simply blown off of the gutters by a normal breeze.
The Leaf Relief product is made of tough aluminum, mounting securely to the gutter system. Leaf Relief is strong enough to resist damage from heavy snow and ice as well as animals and insects.
Call Up and Above today at (973) 300-0636 for a FREE in-home consultation and estimate on new gutters or the Leaf Relief system. Or simply complete and submit our request form and we'll contact you within one business day.