Choosing Flooring For Your New Living Space
The floor of your home is an essential part of the look and feel. Up and Above's team of New jersey flooring experts can install the type of floor that best fits your new room.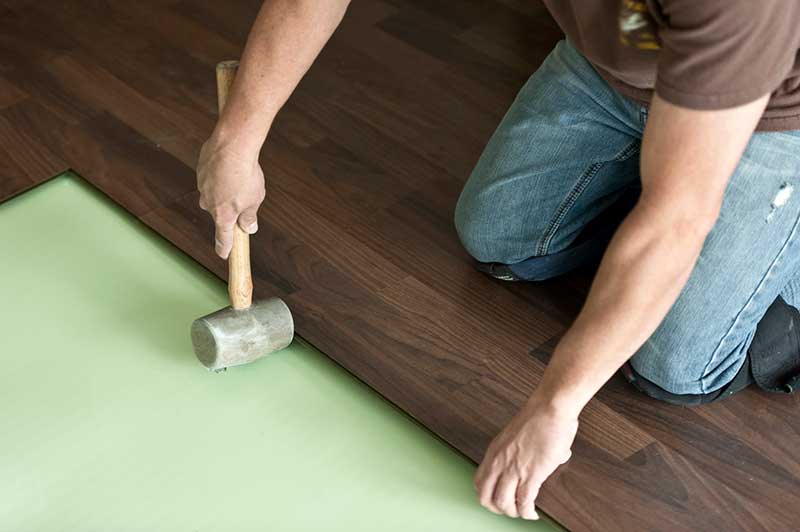 Bath Flooring
The options for flooring in your new bathroom are virtually limitless! Gone are the days when you could only choose between tile and linoleum. Today bathroom flooring choices include engineered wood, luxurious carpeting, polished concrete, marble, granite and ceramic tile.
We'll go over all of your options and help you choose the right one for your bathroom's design and décor. Then Up and Above's flooring experts will install your new floor flawlessly.
Wood Flooring
Our flooring experts also have extended experience with hardwood floors as well. With a multitude of colors and wood types, choosing a wood floor that suits your home can seem like a daunting task. Our flooring experts make it easy by consulting with you and determining which wood floor fits your style and budget. After we find the right floor for you, we will get to work professionally installing your new wood floor.
Pergo Flooring
Laminate flooring is versatile and can be the right fit for several rooms in your home, from the kitchen to the living room. With extended experience with laminate flooring, our team of flooring experts can help you determine if it is the right choice for your home. If it is, we will quickly and expertly install new laminate floors into your home.
Get a FREE Estimate
Call Up and Above today at (973) 300-0636 for a FREE in-home consultation and estimate. Or simply complete and submit our request form and we'll contact you within one business day.