Up and Above is Your New Jersey Interior Remodeling Contractor
Remodeling your New Jersey home is easy with Up & Above Contractors. We can enhance any aspect of your home, including bathrooms, basements, flooring, and windows and doors.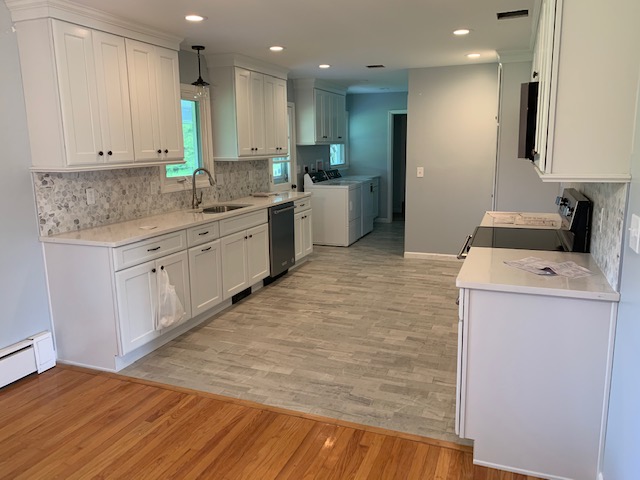 Up & Above Contractors can transform your home's interior into the beautiful and comfortable space you've always imagined. Whether you're remodeling a bedroom or your kitchen, replacing windows or doors, we have the expertise to do the job quickly, professionally, and to make it just the way you envision it.
With more than 25 years of contracting experience in New Jersey, we understand that styles and preferences change. Remodeling can reinvigorate your home, help reduce energy costs, and even help ensure the safety of your family and possessions. Plus we can give your home the look and feel that you've always imagined.
Our team will work with you to design your new space just the way you like it. From materials to colors, we have the experience and knowledge to help you make the right selections — not only for your own enjoyment, but to add to the resale value of your home.
For professional, affordable New Jersey remodeling, look no further than the New Jersey home improvement specialists at Up & Above Contractors.
Get a FREE Estimate
Call Up and Above today at (973) 300-0636 for a FREE in-home consultation and estimate. Or simply complete and submit our request form and we'll contact you within one business day.