You might be already wondering which home improvement project you should tackle as soon as the warmer days arrive. If you're planning to add a new deck, then now is the best time to do so.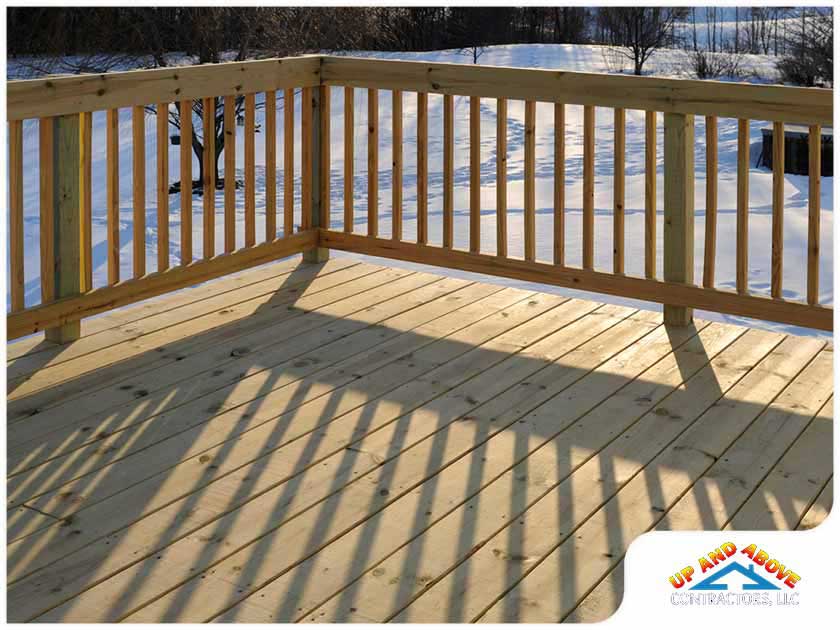 More Time to Research and Save Money
The earlier you plan your deck addition, the better you can research and prepare a budget. Knowing what materials and design to use will give you an idea of how much your project will cost. In turn, you'll have more time to save money or secure financing if necessary. You might also receive tax refunds at the end of winter, which you can add to your budget.
Easier Bookings
Late winter to early spring is a slow season for a home improvement company, making it easier to book pros for a deck addition and even get discounts. Besides, they will need to lay out a plan first and order your supplies before construction can even begin. Special orders can also take a while to arrive, which is why it's better to prepare early.
Remember that severe weather conditions may cause some delays. But if this isn't a problem in your area, then it's possible to finish the project by the time you're ready to sit out and enjoy the crisp weather.
Maximize Enjoyment Time Outside
It doesn't take long for the contractors' schedules to fill up during spring. Before you know it, you won't be able to book them until late summer. That's why the earlier you start building your deck, the sooner you'll be able to enjoy your new outdoor space.
When you're ready to add a new deck to your home, reach out to your reliable remodeling company, Up and Above Contractors, right away. Give us a call today at (973) 300-0636, or fill out our form to request a free estimate. We offer our top-notch services to residents in Sparta, Hackettstown and Wantage, NJ.