Your gutters are one of the most important parts of your home. After all, it keeps water, dirt and debris away from building up on your roof and damaging it. They also prevent ice dams from building up during the winter season. However, there are a lot of gutter materials that are available on the market today. Which one is a good choice?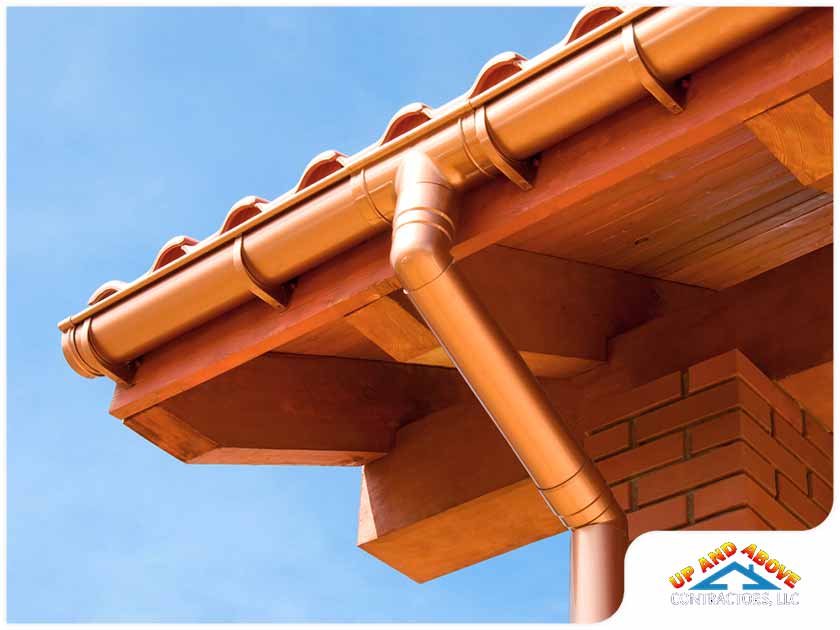 Here are why copper gutters are a great investment for your home.
They Age Beautifully
When you think of gutters, more often than not, you'll think of aluminum and stainless steel gutters. While these gutters are also great options, their appearance and appeal start to dwindle as time goes on due to weathering and wear and tear. The rust and damage buildup will affect your home's curb appeal and possibly even cause damage if there are any underlying issues. This isn't the case when you're using copper gutters. Over time, instead of rusting, copper gutters develop what's called a "patina" that appears like a blueish-green surface that some homeowners think enhances their home's beauty, especially if the color complements their gutters.
Copper Gutters Are Durable
Normal, untreated gutter materials don't last as long as copper gutters. Some of these low-end options fail after 10 years of service. This is the reason a trusted roofing contractor like us recommends copper gutters. This particular gutter material is rated to last for around 50 to 100 years, depending on maintenance. In some cases, this could even last longer than the best roofing systems on the market.
They're Low Maintenance
One particular gripe most homeowners have about gutters is that they often see themselves calling a gutter maintenance company to check on their gutters and reapply protective coatings to keep them working. Sometimes, they even get damaged too easily due to thermal expansion or contraction, especially during the summer season. You don't have to worry about this issue when using copper gutters since they don't expand or contract as much like other gutter materials. They're also durable against debris which makes them an ideal choice for areas with turbulent weather.
Do you need a roofing company that also supplies quality replacement windows and doors in your area? Call on Up and Above Contractors! Call us at (973) 531-4225, or fill out our contact form for a FREE quotation. We serve clients in Sparta, Andover and other counties in Northern New Jersey.