Home improvement projects are a great way to ensure an efficient and comfortable home through the years. Up and Above Contractors, the top replacement windows expert, can install high-quality products that will improve your home's energy efficiency and last for many years. Our home improvement services will provide long-lasting performance that can have a major impact on your home's quality of life. Read on to learn more.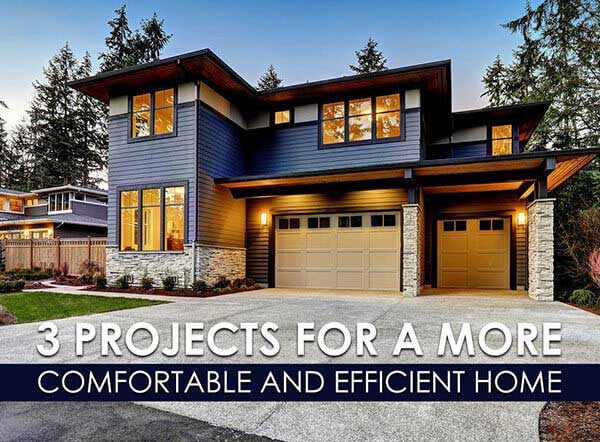 Metal Roof Installation
Our metal roofing systems are an excellent choice for your home because of their great beauty, tremendous durability and excellent life span. Additionally, metal roofing is on the leading edge of technology with a wide variety of colors, designs, and finishes that can provide greater energy efficiency. A cool metal roof can reflect and dissipate the sun's heat, greatly reducing the workload on your utility systems. This translates to great savings over time since metal roofs can last for decades.
Siding Replacement
We can also install beautiful and durable CertainTeed, James Hardie®, and Mastic® siding for your home. Each of these top siding manufacturers offers insulated siding products that can improve your home's energy efficiency and comfort levels. We also offer a variety of siding designs, finishes, colors, and profiles that can enhance any kind of home. All of our siding options are also durable and low-maintenance. They will stay beautiful and insulate your home for years to come.
Window Replacement
Energy-efficient replacement windows is another great choice if you want your home to stay comfortable and efficient many years in the future. Our high-quality replacement windows feature strong and durable materials and low-emissivity glass. This glass minimizes heat transfer through the window, reducing the effect of outside temperature on your indoor temperature. They are also ENERGY STAR®-qualified, so you can expect outstanding long-term energy performance.
In addition to our roofing, siding, and replacement window services, we can also help you with your gutters, interior remodeling, and outdoor living spaces. Up and Above Contractors is your one stop shop for all of your home improvement needs. We have over two decades of experience and we use only the finest quality products on the market. Call us at (973) 300-0636 to learn more about our services and products. You can also ask for a free estimate.