Start the year right by giving your home a makeover. In this post, Up and Above Contractors provides some color combinations that can breathe new life into your tired exterior.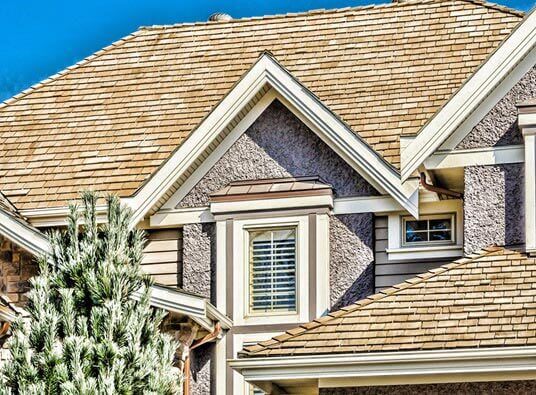 Apricot + White + Smoky Gray
Expert home remodelers and roofers in Randolph, NJ, can give your classic farmhouse a contemporary flair by painting your exterior a cheerful color. Make your siding pop with a soft apricot shade, and highlight your home's vintage details with glossy white paint. Then, use paint in a smoky gray hue to add visual weight to the window sashes and your front door. You can also create a more welcoming vibe by having your siding in a warm color of yellow or red undertones.
Pearl Gray + Slate Blue + White
This color combination is ideal for homeowners who want a fresh take on midcentury modern style. This classy palette can highlight your home's best features and create a sense of symmetry. Use slate blue paint for the front entry while choose bright white for the sashes and your front door. This can give your home a pleasingly streamlined silhouette.
Cocoa + Olive + Off White + Russet
Give your home a relaxed, cozy feel with dark olive-color brick steps and foundation and cocoa brown siding. Create depth by using a moss green hue for the window sashes, and off-white paint for the trim. Make your door stand out from the brown siding by painting it a russet-hue door with orange undertones. To maintain the flow, choose light and dark shades of nature-inspired neutrals, so that your exterior will blend well into your landscape.
Salmon + Jade + Rusty Brown
If your siding has a rough surface, painting it a salmon paint color can create the illusion of varying dark and light shades. This will give your home a time-weathered look to complement old-world architecture. Painting your shutters a saturated jade green can give your elegant facade with jewel-tone richness. A brown color for your window trim and front door works well with the salmon, as these share the same orange undertones.
Up and Above Contractors is one of the top NJ roofing contractors. This is because we also offer an array of services that will make your home improvement project a stress-free experience. Apart from repairing your roof, we can also install new siding and gutters, or replace your worn doors and windows.
Let us help you choose the color combination that can make your home shine. Call us today at (973) 531-4225 to schedule your free in-home consultation and estimate.