Embarking on a home remodeling project takes careful planning and involves considerable time and money. For this reason, you'll want to get the most of your project, whether you're investing in a roof replacement, a lovelier siding, or more durable window or door units. How do you go about it though?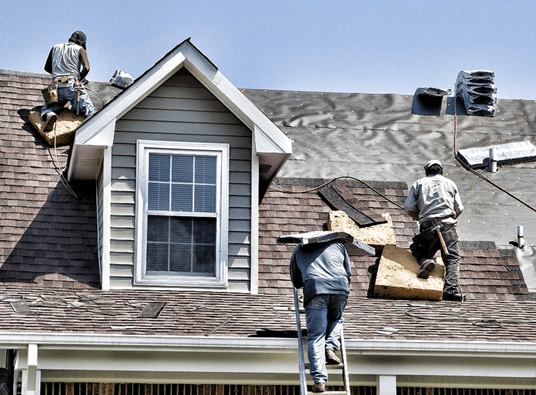 Up and Above Contractors, your reliable NJ roofing contractors, shares some tips to get you started.
• Don't assume that your budget won't exceed your estimation.
You might discover unwelcome surprises during the course of your home improvement. A simple, easily fixed roof leak, for instance, might be a telltale sign of something worse. Make sure that you have something set aside for such an occasion.
• Do comply with your area's local building codes and regulations.
Most states will require you to apply for building permits, especially for large-scale home remodeling. By adhering to the local building codes, you can also protect both yourself and your investment. Failure to comply with this will result in fines, prosecution, and forced removal of the building work.
• Don't do the project yourself.
While it's tempting to do the work yourself, hiring a professional home improvement company can make a bigger difference. This ensures that the project will run smoothly from start to finish, with nary the extra expenses and issues associated with sloppy workmanship.
• Do communicate well with your contractor.
Communication is key when it comes to a big investment like home remodeling. Make sure to convey what you want in your project as clearly as possible. Don't just rely on verbal explanations to get the results you're aiming for. Looking up photographs from home improvement magazines or brochures and showing them to your contractor can be a great help. This will give them an idea of your desired results.
• Don't hire an unlicensed and uninsured contractor.
Whether you're having work done on your Sussex, NJ roofing or siding, it's vital that your chosen contractors have the right bona fides. Look them up on the Better Business Bureau website and confirm if they have good scores. Check if they carry proof of insurance, including workers' compensation and liability coverage. This will protect you in the event that an accident occurs on your property.
Looking for the right home remodeler is easier when you turn to Up and Above Contractors. With our high quality materials and expert team, we'll make sure that your home improvement project will be easy and hassle-free. Call us today at (973) 531-4225 for a free estimate.