New Jersey residents are in for a wet spring this year, as the rain seems to be more frequent than before. The New Jersey Newsroom advises everyone to get their raincoats ready at all times: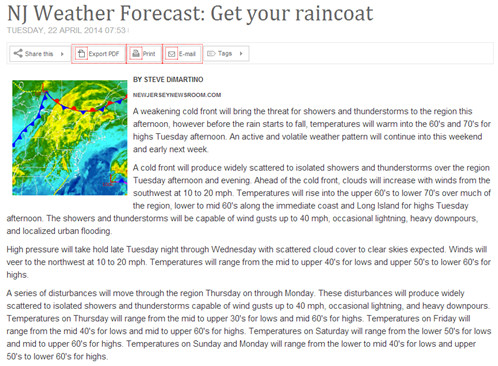 A weakening cold front will bring the threat for showers and thunderstorms to the region this afternoon, however before the rain starts to fall, temperatures will warm into the 60's and 70's for highs Tuesday afternoon. An active and volatile weather pattern will continue into this weekend and early next week…

…A series of disturbances will move through the region Thursday on through Monday. These disturbances will produce widely scattered to isolated showers and thunderstorms capable of wind gusts up to 40 mph, occasional lightning, and heavy downpours.
Of course, the sun will always shine somehow. Soon enough, these showers will stop, and that would mean one thing for many properties that have vinyl siding in NJ: mildew growth.
When you spot those greenish, brownish, or blackish stains on your home's exterior, it's time to scrub them off. This is part of the regular maintenance of homes that have vinyl siding, so that the material will always look new and shiny. It's easier to remove mildew while it's still fresh. A combination of water and vinegar can work, as well as a power washer.
Up and Above Contractors, a siding contractor in NJ, also adds that for prevention, it's important to understand that mildew grows due to moisture. Such problems most likely start from areas that don't have direct sunlight all the time.
You could take a few measures such as removing plants, installing sidewalks and drains, and removing topsoil to lessen the moisture in the area. There are also cleaners that have mildew-resistant substances that can prevent its growth. If you're having trouble, you can always contact Up and Above Contractors for further advice. Our professional teams are well-equipped to handle any type of siding or roofing issue.
(Article excerpt from NJ weather forecast: Get your raincoat, www.newjerseynewsroom.com, April 22, 2014)