Roof replacement is one of the remodeling projects that bring value to your home. According to Remodeling magazine's 2015 "Cost Vs. Value" Report, it can have a return of investment of up to 71.6%. Aside from enhancing curb appeal, a new roof can make your home energy-efficient and protect it from the elements.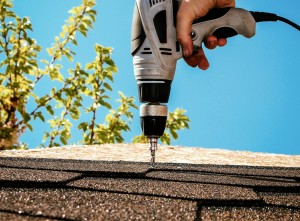 When choosing a new roof, the first thing you have to consider is the material. Different materials provide different benefits to your home. When you look for the right material, go for the most efficient choice: asphalt shingles.
Making the Economical Choice
Asphalt shingles are on the most widely used materials in the U.S., making up 80% of residential homes. Roofing contractors in Sussex, NJ, prefer this type of roofing material because of its numerous benefits, four of which are the following:
1. Affordability. Compared with other roofing materials like slate and metal, asphalt shingles are the most budget-friendly option. The cost-effectiveness of this roofing material adds more value to your home.
2. Ease of installation and maintenance. Asphalt shingles require professional installation by licensed roofing contractors in NJ. Because of their light weight, it can be easily installed on your new or existing roofing. Asphalt shingle roofing also needs little maintenance.
3. Long service life. Asphalt shingle roofing can last up to 15 to 20 years, especially if well maintained.
4. Wide range of styles and colors. When you want to spruce up your roofing, asphalt shingles are available in an array of shades and designs that will complement any home style. It comes in three-tab shingles or architectural shingles.
Getting Top-Quality Asphalt Shingles
Asphalt shingles can bring both beauty and protection to your home at a fair price. With quality shingles from GAF, you're ensured that your home will be gorgeous and functional for many years to come.
Up and Above Contractors is a proud GAF Master Elite™ contractor in New Jersey. We offer the following shingles from GAF that will fit any budget: three-tab, Timberline® Lifetime, and Designer Lifetime. All of our products are backed by GAF's warranties. You can learn more about these warranties here.
Call us today at (973) 531-4225 to learn more about asphalt shingle roofing. To schedule a free in-home consultation, just fill out the online form on our Contact Us page.