Whether you're building a new house or simply modifying an existing one, knowing the type of your roofing is important. Why? It lets you make the most of its design and function. Choosing the right material for your roof type can increase the curb appeal of your home. It also reduces the risk of leaking and other issues.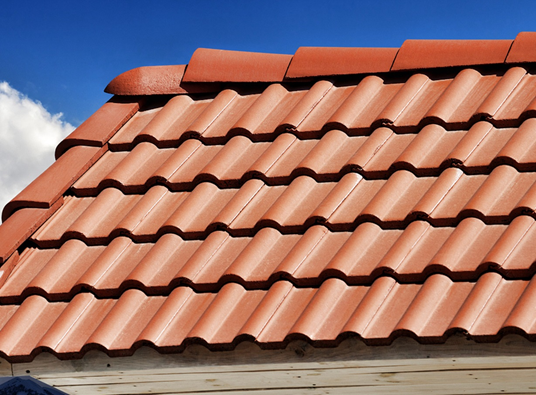 Here are four materials for roofing, NJ homeowners should learn about:
1. Asphalt. Asphalt is the most popular roofing material in the United States because of its versatility and affordability. It is used in a many roof types, such as gable, gambrel, and mansard. Asphalt shingles come in many colors and styles, making these a favorite of many homeowners. These are also easy to install and maintain. It's the kind of roof that both homeowners and contractors love using.
2. Metal. Like asphalt shingles, metal roofs are highly versatile. These can be installed in gable, hip, mansard, gambrel, flat, butterfly, bonnet, curved, and dome roof types. A metal roof lasts longer than other materials. It also does not require frequent maintenance, which means you can save more over time. Additionally, a metal roof is resistant to fire and has a Class A rating. It also reflects huge amounts of heat from the sun, minimizing midday heat gain.
3. Slate. Slate roofs are ideal for mansard and gambrel. In fact, slate offers a great way to make a mansard or a gambrel roofing stand out. Slate roofs come in a variety of looks. The usual colors are black, grey, and red, but some can be mixed together. According to The Durable Slate Roofing Company, waste materials from roofs make up about 5% of the total waste materials. Since slate roofs are natural and eco-friendly, these don't add up to the waste materials sent to landfills.
4. Tile. Tile works well with skillion, gable, and hip roof types. It can be installed in a shed, a pitched, and a sloped roofing. Like slate, tile roofs are aesthetically pleasing. Many people are drawn to their color selections, texture, and overall appearance. Moreover, these are extremely durable and can last up to 50 years. These are also sustainable, energy-efficient, and environmentally friendly. Tile creates a heat transfer barrier and promotes natural airflow.
As one of your trusted roofing contractors in NJ, Up and Above Contractors is here to help homeowners pick the best material. We hope that we were able to provide valuable information on roof types and materials.
If you have any questions, call us at (973) 531-4225 today. You can also fill out our contact form for a FREE in-home consultation.