When having roof replacement, you need to consider some very important things, such as time, costing, and professional help. Since your roof is your home's greatest defense against the elements, you need to make sure you have everything covered before starting your project.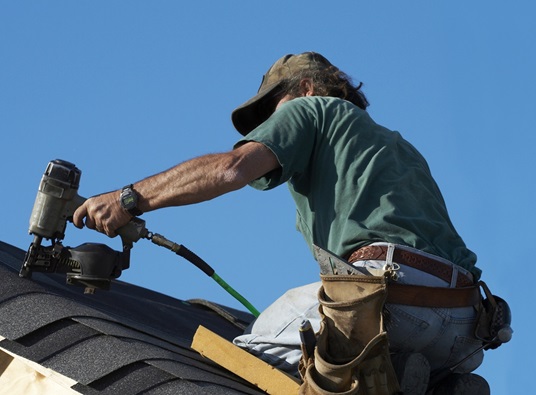 As one of your trusted roofing contractors in Byram Township, NJ, Up and Above Contractors would love to give you some tips. Here are four things to keep in mind when having your roof replaced:
Ensure that you really need a roof replacement. Before you schedule a roof replacement, make sure you actually need one. One way to do that is by getting a pair of binoculars and examining your roof from the ground. If your roof is really in need of a replacement, you'll see obvious issues, including missing shingles, deformed gutters, and others. Still, for a comprehensive inspection, it's best to consult an expert roofer. In this way, you can be sure that your roof is checked extensively.
Schedule your roof work at the most optimal time. Once we've identified that you're in need of a replacement, we can go ahead and schedule one. Spring and summer are two ideal seasons for a roof replacement. It's also advisable to schedule it when the weather is nice in your area. Still, if your roof is badly damaged, we recommend that you go ahead and schedule one with your roofer as soon as possible. A roof replacement is the kind of project that shouldn't be put off.
Make the most out of your investment by hiring a pro. Regardless of your skills, stay on the safe side by hiring a real, practicing expert. Some homeowners may be encouraged to do part of the roof job themselves just to cut down costs. The risk here is problems may arise over time due to improper flashing or gutter installations, for example. This will of course, require you to spend more than what you've allocated. Check with your local roofer. Some even offer FREE in-home consultations, like we do
Ask your roofer which material best suits your home and climate. Now this is the fun part. Ask your local expert to suggest a couple of roofs. We offer a range of roof styles that can match both modern and traditional homes. Our asphalt shingle, slate, metal, and tile roofs are designed to improve the look of every structure. You can also trust our team when it comes to seamless installations, as our goal is to do our jobs right the first time.
 At Up and Above Contractors, our roof selections are made from top-of-the-line materials. Our Byram Township, NJ, roofing contractors are professionally trained and equipped to make quality installations anytime.
 Don't hesitate to get in touch with us for your various roofing needs. Just call us at (973) 531-4225 today and we'll be here to help.