A large part of your home's appeal depends on your choice of roofing material. For this reason, slate is one of the most sought-after materials – but traditional slate can be costly. Most homeowners used to only dream of having a slate roof, until now. GAF, the leading U.S. roofing manufacturer, has found a way to provide the luxury of slate at only a fraction of the cost.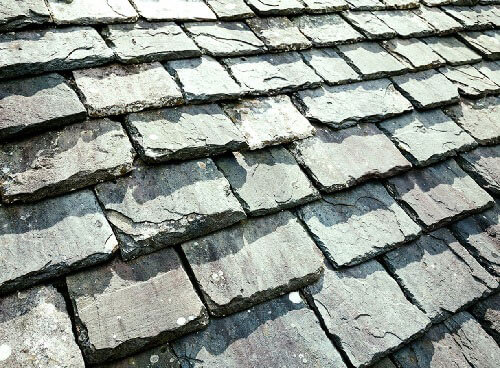 The TruSlate® Premium Roofing System from GAF features high-quality slate for the price of synthetic imitations. On a normal slate roof, half of each slate is never seen. GAF replaced this hidden slate with a high-tech waterproofing material, enhancing a roof's weather resistance while reducing the cost and weight of the slate roof. Slate will make a fantastic choice for your roofing in Hopatcong, NJ, and here's why.
Slate is Uniquely Beautiful
Slate is one of the most beautiful and durable materials ever. It gracefully ages over time because of weather exposure. Couple this with the significant color variations within each individual piece and no two slate roofs are alike.
Slate is Long Lasting & Durable
Some slate roofs around the world have lasted for centuries. Purchasing a slate roof is a once-in-a-lifetime investment that will provide your home with excellent protection. TruSlate slate is genuine hand-split S1 grade quarried slate and a Class A fire-resistant material.
Slate is Environmentally-Friendly
Slate is a natural material and contributes no harmful substances to the environment. Its legendary longevity means that it helps to keep other roofing materials out of landfills. Instead of buying other materials every few decades and throwing the old ones away, just buy slate once.
If you want to use this excellent material for your roofing in NJ, be sure to consult Up and Above Contractors. As a certified SlateCrafter™ specialist for GAF, we are trained in the installation of the TruSlate Premium Roofing System. We can offer you the TruSlate Ultimate Pledge™ warranty, one of the strongest warranties available for slate roofs. Give us a call if you would like to learn more or to schedule a free estimate.