As a GAF Master Elite® roofing company, Up and Above Contractors can install the GAF Lifetime Roofing System on your home. It is a sustainable system that combines long-term protection against the elements with lasting aesthetics. In today's blog post, we discuss the key components that make it a worthwhile investment.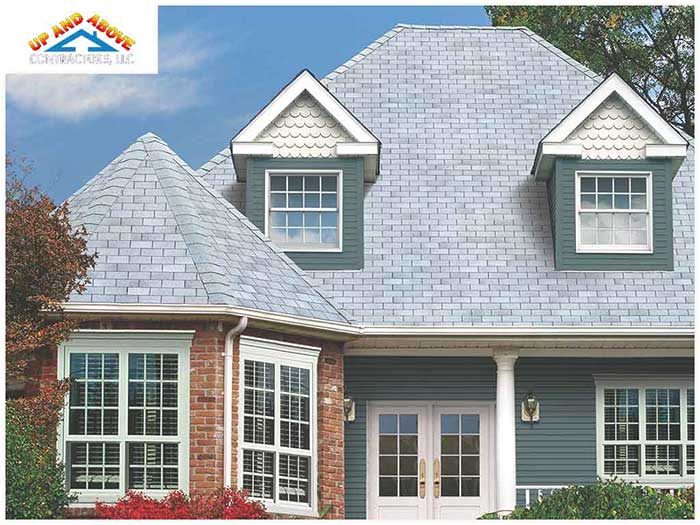 The Best Shingles
The GAF Lifetime Roofing System has two main shingle components. The first is the Lifetime Shingles. Among the impressive product lines is the Timberline® Lifetime Shingles, which exude a traditional wood-shake look without the weaknesses. The product also boasts the Advanced Protection® Shingle Technology, giving it durability and elemental resistance.
The second one is the Ridge Cap Shingles. These protect the roof from leaks at the hips and ridges. Not only that, but applying these shingles helps heighten the home's curb appeal and beauty.
The Best Roofing Protection
The Lifetime Roofing System won't be complete without components that provide the utmost protection from moisture and comfort issues. Cobra® Attic ventilation, for instance, helps remove heat and moisture from your attic. With this included, you don't just reduce your energy bills. but also prevent paint or interior wallpaper from peeling.
Meanwhile, the roofing system's roof deck protection allows moisture to naturally escape the attic while providing an extra layer of protection against wind-driven rain. Additional leak barriers protect the roof against leaks caused by extreme weather. Starter Strip Shingles further improve the roof's resistance against heavy winds, reducing the risk of shingle blow-off.
Up and Above Contractors is the local home improvement company you can trust for your roofing needs. As a GAF Master Elite certified roofer, you can be assured that all manufacturer warranties on roofing material are fully valid. Call (973) 300-0636, or fill out our contact form to request a free estimate. We serve Sparta, Hackettstown and Wantage, NJ.