Roofs play a crucial role in every home. They give protection and make your home a more comfortable place to live in. On top of that, they also provide great aesthetic benefits. Don't you just love how roofs let your home stand out in the neighborhood?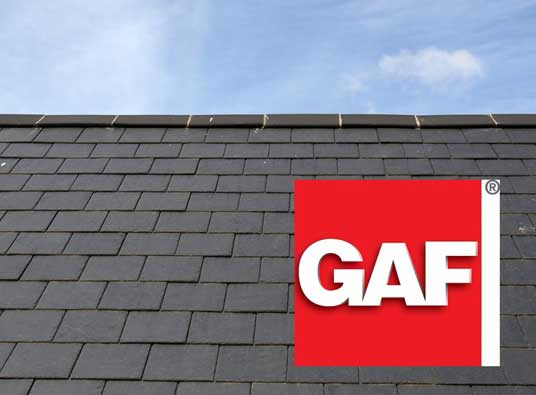 Here, we offer the kind of roofs that can reduce your energy costs and keep your home comfortable. We call them green roofs. Our green roofs from GAF lets us support recycling efforts and conservation of natural resources. In the first part of our green roofing series, Up and Above Contractors, your local roofers in Sparta, NJ, will discuss the unique features and main benefits of one of our green roof options: TruSlate® from GAF.
 GAF TruSlate Is a Cost-Effective Roof Choice
You're probably aware that slate is the most durable and perhaps most costly roof material ever discovered. The great news is that GAF has made this material available for everyone through TruSlate. GAF TruSlate is an ultratough material that has a class-A rating for fire resistance. It also has the UnderBlock™ UV and Moisture Barrier for better-quality protection. Imagine having all of these benefits and features for less the actual cost of slate.
 GAF TruSlate Is Made from Top-Quality Materials
GAF is one of the country's leading manufacturers, and Up and Above Contractors is a proud GAF Master Elite™ certified contractor. As a trusted roofer, we stick to our commitment that we will only install quality roofs. You can be sure that the TruSlate products that we install are not imitations. They are actually made from a real S1-grade hand-split quarried slate, which means they're durable and long lasting. Additionally, TruSlate has a high-tech waterproofing system that keeps the elements at bay.
 GAF TruSlate Is an Excellent Choice for Improving Curb Appeal
GAF TruSlate is available in five traditional colors, which are designed to match every homeowner's preference. There's Meadow Green, which is commonly paired with Antique Purple. Then there's Charcoal Slate that goes through a natural weathering process, which only makes it more attractive. If you're in for a rustic look, Autumn Dusk is your best option. If you want something unique, we offer the rarest and hardest slate, Rustic Red.
 When it comes to slate roofing, you can turn to us for quality options. Our GAF TruSlate will surely not let you down. Let your roofers in NJ take care of your needs. Slate is just one of the roof products that we install. We also have metal, asphalt shingles, flat, and solar roofs.
 To learn more about our green products and services, get in touch with us at (973) 300-0636. We can also schedule a FREE in-home consultation and estimate at a time most convenient to you.