There are many things to consider when looking for great roofing material for your home. These include the weight of the preferred roofing material, your home's architectural style, and the climate of the area you live in. All these factors, however, will seem trivial when you install one of the premium roofing materials out there—slate.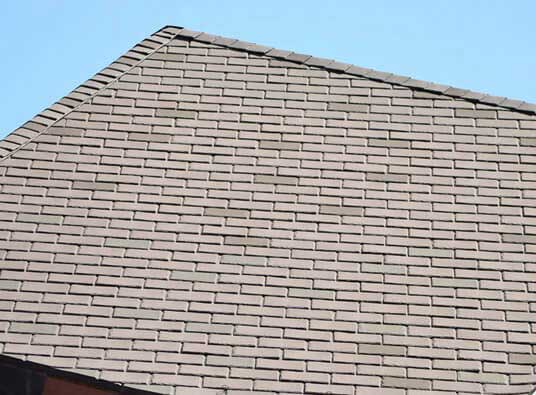 In this residential roofing series, Up and Above Contractors − your reliable roofers in NJ − discuss the features and benefits of slate roofing.
Advantages of Slate Roofing
Few roofing materials out there can top the beauty and durability of this option. A slate roof is made up of shingle-like slate stones laid onto a roof, which adds a lovely and graceful appearance to your home. Slate roofing also comes in a variety of natural colors, including green, gray, purple, and red, making them ideal for Spanish and American-style homes.
Durability is the least of your worries with slate roofing. It provides excellent fire protection and can withstand extreme weather conditions like rain and hailstorms, snowfall, and high winds. This roof option can also last up to a hundred years, providing long lasting protection and requiring only the least bit of maintenance. With a slate roof, it's possible that you won't need a replacement roof ever again.
Slate roofing's longevity alone makes it an environmental plus since it helps keep other roofing materials out of landfills. It's also fully recyclable and can help you lower your energy costs. Its density stabilizes your home's temperature, helping you maintain a comfortable indoor environment all year round.
Why Choose Up and Above Contractors
When looking for GAF Master Elite® roofing contractors in NJ to install your slate roof, turn to Up and Above Contractors. We are committed to providing expert roof installation and other home improvement services to maximize your home's energy efficiency and comfort. We'll also protect you and your investment with our strong GAF manufacturer and workmanship warranties. When you choose us, expect only exceptional workmanship and client satisfaction.
With Up and Above Contractors, every replacement roof project, including slate roof installation in New Jersey, is easy and stress-free. Call us today at (973) 300-0636 for a free estimate.