When it comes to roofing projects, professional workmanship is necessary. Up and Above Contractors is a GAF Master Elite™ Contractor, which means we're part of an exclusive team of roofers that are certified and acknowledged as the best in the industry. Only 3% of all roofers across the nation are counted as GAF Master Elite. But what does it take to join their ranks? Read on to find out.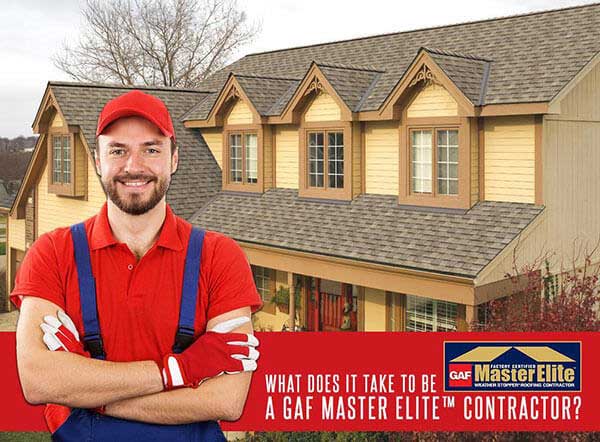 A Business License
GAF has a set of stringent requirements that a roofer needs to meet to earn the coveted title of Master Elite Contractor. As with any business, the roofer needs to have a valid business license that shows they are able to actually carry out the roofing projects they claim to do.
GAF is very particular about this because they only want a qualified roofer such as our team to install their roofing systems. As a homeowner working with a GAF certified contractor, you are assured only the very best products and services.
Minimum of 7 Years in the Industry
A GAF Master Elite Contractor needs to have been operating in the industry for a minimum of seven years to install their roofing systems. Our company has been in business since 1993, and our experience shows when we install all types of residential roofing systems.
Reputation and Satisfaction
Finally, a GAF Master Elite Contractor needs to have a solid reputation among their customer base with a 99.9% satisfaction rating. They also need to have a credible Better Business Bureau rating and clean workmanship record. As your trusted roofing contractor, we can back up our claim of excellent workmanship through our references. Just ask our previous customers.
As a GAF Master Elite Contractor, we give you access to GAF's top-of-the-line roofing systems when you work with us. Call us at (973) 300-0636 for more information on our services.