When choosing a siding material for your home, what exactly do you look for? Is it cost, maintenance, efficiency, or value? Looking for these characteristics is a good start. If you are bent on finding a siding material that offers many benefits, look no further. They can be found in vinyl siding.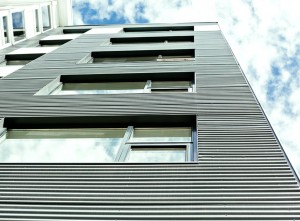 There's a reason why vinyl siding in Sparta, NJ, is a popular choice. Would you believe that it has captured 32% of the country's siding market? That's just for new homes. Its growing fame can be owed to its multiple benefits to homes.
The Unique Features of Vinyl Siding
Over the years, vinyl siding has tremendously improved its performance. Now, vinyl siding is made with greater flexibility and resistance to the elements. While not all vinyl siding products are the same, they all have one thing in common: they're all made of plastic. For this reason, vinyl shouldn't be nailed too tightly to your walls. It needs enough room to expand or contract. Otherwise, vinyl siding will eventually buckle, especially on hot days.
Another great feature of vinyl is it's less likely to trap moisture. In order to preserve this feature, you need to hire a reliable siding contractor. Every quality siding installation starts with a good contractor. Keep in mind that installing vinyl siding is serious business. Therefore, you need someone who's knowledgeable and skilled to make the installation, like Up and Above Contractors. We understand the ins and outs of vinyl siding, so we know how to install it perfectly.
The Main Benefits of Vinyl Siding
Aside from vinyl's unique composition and features, it also has a lot of benefits. For many homeowners, the real allure of vinyl siding is its reduced maintenance feature. It virtually does not need cleaning and painting, which makes lives easier. In terms of curb appeal, vinyl is as competitive as other siding materials. Our vinyl siding products are available in multiple patterns and in broad palette of colors. There is something for every homeowner's unique taste and architectural design.
Durability and longevity are two more benefits you can enjoy when using vinyl siding. It's manufactured with polyvinyl chloride, making it impact-resistant and strong. Vinyl is also able to withstand high winds of up to 110 mph (or more). It's a great siding material that provides all-out protection against cold, heat, and moisture.
Vinyl siding can do wonders for your home. As your trusted siding contractors in NJ, we know another siding material you can count on, and that is fiber cement. Up and Above Contractors installs a full line of James Hardie® siding products. James Hardie is the world's top brand when it comes to fiber cement, and we're happy to offer it as well.
To learn more about quality siding options, just call us at (973) 531-4225. We will be ready to answer your questions regarding siding and general home improvement.