Because of its features, fiber cement is slowly gaining popularity these days. Many homeowners love the elegant look of wood that it provides without the maintenance hassle. Fiber cement is versatile enough to be used in various areas, such as your garage, workshop, barn, and even your home addition.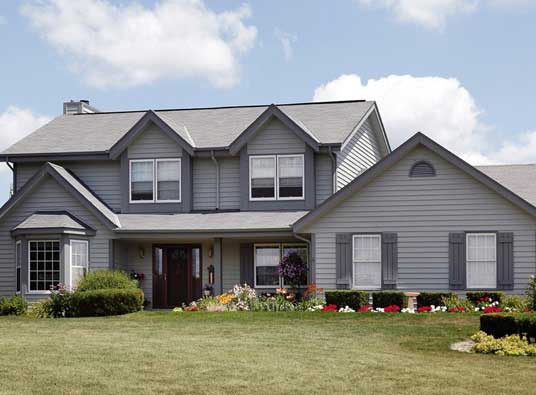 Here are three more reasons to love fiber-cement siding in Sparta, NJ:
 Fiber Cement Lasts for a Very Long Period
One of the many great benefits of fiber cement is it can look as good as new for a long period. Now, the life span of fiber cement varies, since it ultimately depends on the brand. Here, we install one of the country's top brands, James Hardie®. They have what they call weather barrier technology, which makes their products resilient against harsh climate. With James Hardie installed, you won't have to worry about siding replacement anytime soon.
 Fiber Cement Is Resistant against Various Elements
Because of fiber cement's durability, it can withstand any kind of weather, such as rain, frost, heat, and humidity. It's also resistant against fire, moisture, and impact. Fiber cement can essentially remain intact and beautiful under extreme conditions. Additionally, fiber cement doesn't give in to rotting, cracking, and warping. It's the ideal siding choice for homeowners who have little to no time for maintenance, as it doesn't require much upkeep.
 Fiber Cement Offers a Fresh Natural Appearance
As mentioned earlier, fiber cement is your best choice if you want to get the natural look of wood minus its upkeep needs, but that's not all. Unlike other siding materials, fiber cement lets you enjoy numerous textures and styles. Up and Above Contractors installs James Hardie siding products, including the HardieZone System, HardiePanel® vertical siding, HardiePlank® lap siding, HardieShingle® siding, HardieSoffit® panels, and HardieTrim® boards.
 With these options, there's surely something to match every home. Up and Above Contractors is one of the trusted siding contractors in NJ that aims to make every home beautiful through reliable installations. We commit to quality products, efficient services, and customer satisfaction. Aside from James Hardie's fiber cement siding, we also offer other siding products from CertainTeed and Mastic.
 For quality siding products that lasts, call us at (973) 300-0636 today. We'd be happy to give you a FREE in-home consultation and estimate.