Replacing outdated siding can work wonders for your home's curb appeal, not to mention your home's energy efficiency. Moreover, according to Remodeling Magazine's Cost vs. Value Report, siding replacement is one of the best home improvement projects that add value to your home.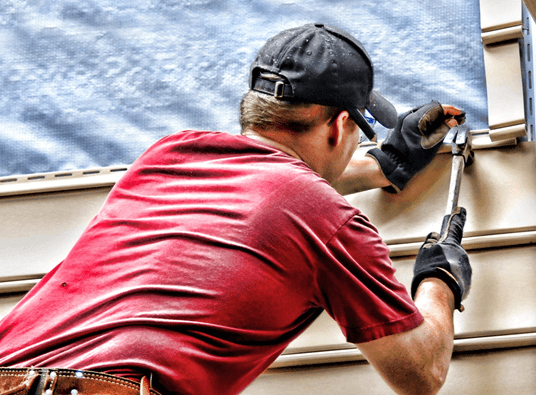 Siding replacement is undoubtedly one of the few projects that show a direct return on investment. Some homeowners, however, are apprehensive about tackling this as they find it difficult to determine whether or not they should hire an expert or go DIY. In this post, we will discuss some of the reasons you should leave your project to the pros.
Experience Matters
Siding installation may look easy, but it is not for beginners. If you have little to no experience with this process, leave it up to trained siding contractors in NJ. Our team at Up and Above Contractors knows how to work with eaves, corners, soffits and fascia as well as trimming openings like windows and doors.
Prior to beginning with your project, we inspect every part of your siding to know whether to repair or remove the old one. We also know how to remedy all kinds of damage, whether it was caused by mold, water, or vermin.
Meet Your Schedule
The DIY method can take longer to complete. Our team knows all the ins and outs of siding installation, allowing us to finish your project within the agreed timeline without compromising the quality of our work.
Flawless Installation
We ensure that everything is taken care of, from using the proper tools per material, sanding and fitting techniques, to the finishing touches. We perform a flawless installation, to ensure your siding will stand the test of time, weather, and the elements.
Protection and Security
Working with us means licensed, bonded, and insured professionals will install your vinyl siding in NJ. You are protected through a signed contract, as well as warranties and guarantees. We will also ensure that all necessary permits are secured and that all building codes are abided by.
You don't need to search far and wide to find a contractor who can give you the best value for money. Up and Above Contractors is here to provide a professional job at a fair price. Call us today at (973) 531-4225 for a free estimate.