On the average, a quality window can last anywhere between 15 to 30 years. By year 20, the rate of deterioration begins to accelerate.
However, not all units get to last more than a decade, let alone two. Moreover, windows installed around the same time in the same house can age differently. The following are the determining factors in window age.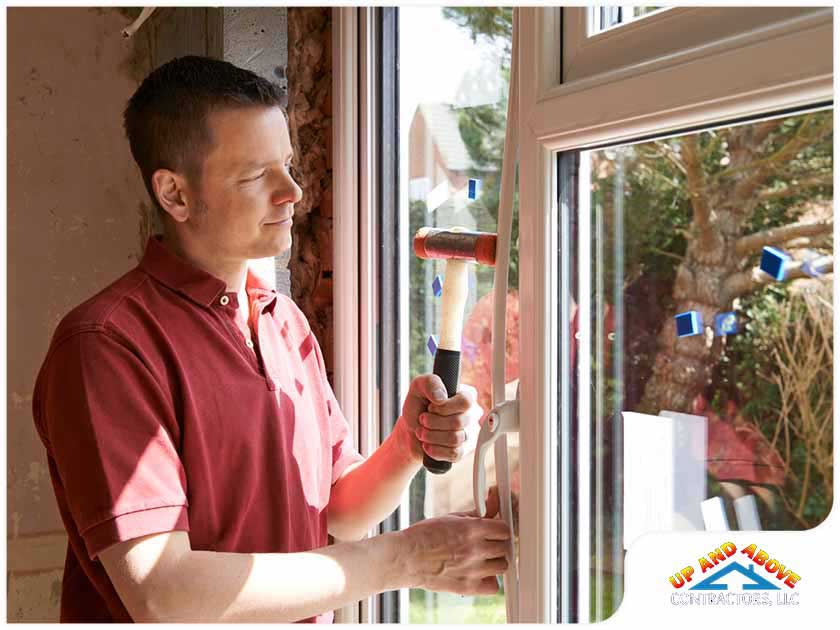 1. Design
Windows with lots of moving parts are bound to malfunction more quickly than those with less mechanical components. Likewise, products made of rot-proof materials are less likely to succumb to the effects of moisture.
When comparing replacement windows, ask your remodeling company about the individual parts of the product instead of fixating on the whole. This way, you can get more insight into the inherent weaknesses of each and make an informed decision
2. Weather
The elements can damage any part of the house, and your windows are no exception. The wind can dent frames and shatter panes with airborne objects. Different types of precipitation affect windows differently, but each one is destructive in its own way. Rain and snow bring moisture while sleet and hail can wreak havoc on any surface.
Further, extreme temperature swings cause window framing materials to expand and contract – and repeat the process – until something breaks.
3. Friction
Speaking of expansion, jerky operation can speed up a window's wear and tear. Even the most durable units may need some replacement sooner than expected when there's too much resistance in their movement.
4. Maintenance
Good maintenance doesn't mean repairing a unit when there's damage. It's all about addressing problems before they occur. Lubricating moving hardware is an excellent case in point. Give your windows proper regular care to keep them looking new for a long time.
At Up and Above Contractors, frame damage, draftiness and energy inefficiency are some of the signs we look for when evaluating whether windows are past their prime. Schedule your FREE in-home consultation with us to determine if you need new ones.
Contact us at (973) 300-0636, or complete this form to set up your meeting with us in Andover, Sparta, Hackettstown or Wantage, NJ. We proudly serve communities in Sussex, Morris and Warren counties.