The gutter is a vital part of your roofing system. While the roof catches rainwater and cascades it down to the roof's edge, the gutter would re-channel rainwater to the spouts and onto drains. This process helps you avoid tons of problems in your home.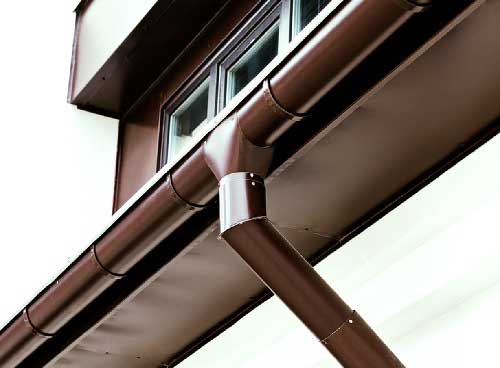 A House Without a Gutter
Without a gutter, water will surely wreak havoc all over your home—eroding your landscaping, damaging your siding or exterior walls, and causing structural damage to your home's very foundation. Water could even seep into your home, damaging your interior walls or flooding your basement. Furthermore, floods will leave puddles of standing water all over your home, which could be a breeding ground for insects and other pests. These could even create an environment where mold would flourish.
Gutter Failure
Even if you have gutters, you should always make sure that it's in good condition to do its job properly. First off, always keep it clean and clog-free. Once leaves, twigs, and other debris accumulate in your gutter, chances are it will clog the gutter and cause leaks and even gutter failure. When this happens, you will definitely need to replace your gutters.
Gutter Maintenance
This is where the importance of gutter maintenance is evident. Most roofing contractors in Sparta, NJ, and the surrounding areas will tell you that you should get your gutters inspected, cleaned, and (if necessary) repaired at least twice a year. This is especially true if your home is surrounded or in close proximity (within ten feet) of trees. In most cases, you will need to clean your gutter several times during fall.
Gutter Experts of New Jersey
When it comes to high-quality gutters, Up and Above Roofing, one of the top Hopatcong, NJ roofing contractors, is the expert you can rely on. We offer tough and durable gutters that will surely last long even against harsh weather conditions. With our vast experience in the industry, you can be assured of professional installation every time. Furthermore, you can say goodbye to cleaning your gutters, thanks to our Leaf Relief gutter protection system. Its patented design will effectively keep leaves, small branches, and other debris out of your gutters.
Get high-quality gutters and gutter protection system by calling Up and Above Contractors today!