Are you tired of cleaning your gutters out all the time? While it isn't exactly a chore anyone enjoys doing, it's important to keep your gutters in good shape. Leaves and debris can clog your gutters and prevent the rainwater from draining properly to the downspout.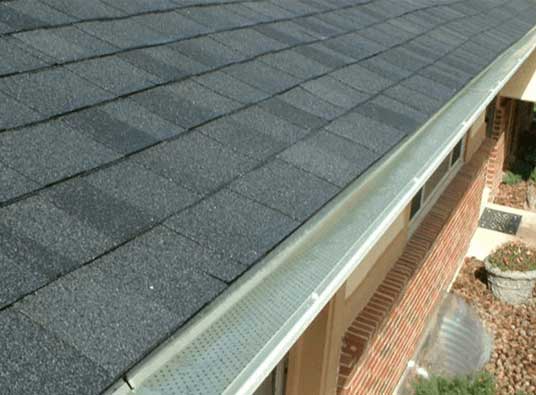 As your reliable roofing contractors in Sussex, NJ, Up and Above Contractors knows just what you need if you're fed up with gutter cleaning in the spring and fall. We can provide you with a gutter protection system that can keep the leaves and debris out, while still allowing water to flow properly and away from your home.
Leaf Relief® gutter protection system can help simplify gutter maintenance because of its ability to stop clogs. As a certified installer of this gutter protection system, we know it's the effective way to keep gutters clean and in good working condition. We show you why Leaf Relief® is your best choice:
It is worry-free because it can be mounted directly onto your existing gutters. Installing this gutter protection system is easy. You'll no longer have to lift shingles, or even drive nails into the roof. This system can fit most standard gutter systems.
Leaf Relief can drain 29.7 inches of water per hour. This allows you to make sure that water is redirected away properly, even in heavy downpours.
Our gutter protection system can remain in place. When installed by our team at Up and Above Contractors, this product can hold even in the face of hurricane-force winds up to 110mph.
Leaf Relief can blend in well with the rest of your home. It is invisible from street level, so you won't have to worry about it disrupting the visual appeal of your exteriors.
For more information on Leaf Relief gutter protection for your home, be sure to contact the trusted name in roofing in Hopatcong, NJ. At Up and Above Contractors, we will make sure to provide you with the low maintenance gutter protection system that's right for your home.
Get in touch with us today at (973) 300-0636 to know more about Leaf Relief.