You're going to eventually get replacement windows for your old, tired, and worn-out windows. They should not only be decorative set pieces, but functional ones, too. There are also some common mistakes you should avoid when you're in the market for new windows. Read on to learn the 5 mistakes to avoid when replacing mistakes.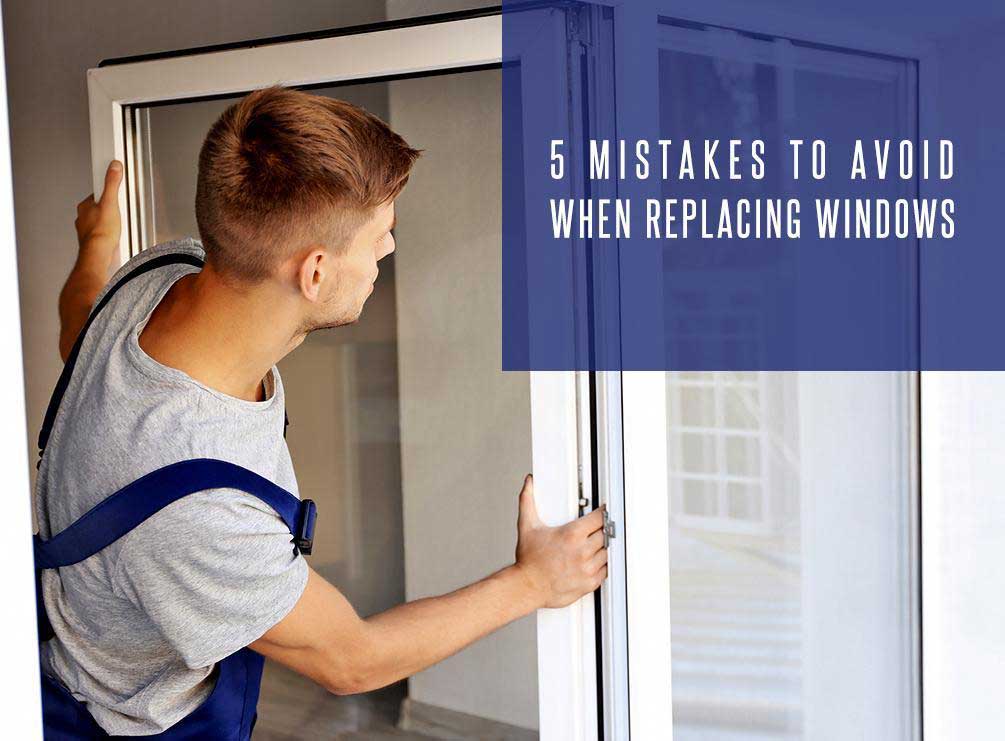 1. Get Windows According to Costs
When you're choosing new windows for your home, don't base your choice solely on price. Rather, think of the long-term value it will bring to your home. Windows play a role in ventilating your home, so we recommend getting those with an ENERGY STAR® rating. These windows will help lower your energy costs in the long run.
2. Get Windows that Stand Out Too Much
Your windows are decorative pieces in their own right, so you should choose those that blend and complement the architectural design and style of your home. We recommend matching your new windows with the house's siding since both contribute greatly to your home's frontage.
3. Fail to Check the Glazing Options
Many homeowners sometimes forget to check the kind of glass the window has, not knowing how important it is in terms of insulating your home. Our window systems all boast Low-E4® glass that's specifically designed to reduce UV light intrusion while still letting beneficial natural light in.
4. Failing to Check Materials
The material used in the construction of the windows is another important aspect that many homeowners seem to forget. The better quality the materials, the better the performance of the windows. We recommend getting our vinyl window systems since they mimic the appearance of wood but are stronger and virtually immune to moisture damage.
5. Doing the Installation Yourself
The performance and lifespan of your windows depends on how well they are constructed, and that's why we always recommend you have our professional team do the installation for you. We have the experience and skills to make sure that your new window systems are installed properly so they protect and enhance the look of your home for a very long time.
Looking to install new windows? Or maybe you need new gutters for your home? Give us a call at (973) 300-0636 for more information on our services. We install replacement windows throughout Warwick, NY.