Our home is special because it is where we can best express who we are. If your home needs a makeover, then this summer would be the best time for it. There would be an increase in value, beauty, and energy efficiency right when your home needs it.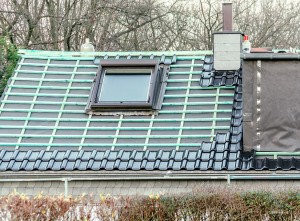 Hopatcong, NJ, roofing contractors Up and Above Contractors suggests three home improvement projects that are perfect for the summer:
Get a Skylight
Consider installing a skylight. This will decrease energy costs by cutting down on your use of electric lights. More importantly, it allows a lot of natural light that brightens up your home. Studies have shown that sunlight helps fight stress and that the more sunlight you get, the better your mood will be. Additionally, when night comes around, you can look up at the stars and the moon shining gently above.
Improve Your Roof
New roof shingles is a good idea this summer as well. A conventional roof absorbs heat from the sun, making your air conditioning work harder to maintain a constant comfortable temperature. GAF Timberline® Cool Series shingles are designed to reflect this heat back instead, reducing your energy usage. According to studies conducted by the Cool Roof Rating Council, on average, cool roofs may save you 7–15% in cooling costs, depending on structure, climate, and geography.
Upgrade Your Windows
Windows are another major factor in your home's energy efficiency and overall beauty. Up and Above Contractors offers high-quality windows from Harvey Building Products. Harvey has windows in a variety of styles. These windows are ENERGY STAR qualified, and may help reduce your energy bills.
This is because Harvey windows use low-E glass, which transfers less heat compared to regular glass. The less heat that gets into your home, the less work your air conditioning system would have to perform, which could significantly decrease your energy bills over time.
Among Randolph, NJ, roofing contractors, Up and Above Contractors is a certified Harvey replacement windows and doors installer and is a GAF Master Elite™ contractor. We have years of experience in installing beautiful windows, roofs, and skylights for your home. Call us to learn more about our products and services or to schedule a free consultation and estimate.