There are so many contractors out there that choosing one becomes a bit difficult. One of the factors that you should consider is manufacturer certification. These special votes of confidence aren't given away too easily, however.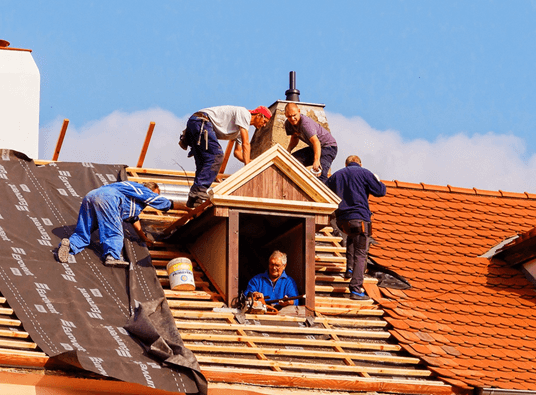 Up and Above Contractors looks at what it takes to earn the prestigious GAF Master Elite™ Certification.
What's it about?
For the best roofing contractors in Sparta, NJ, GAF is a premium brand whose products are synonymous with quality. When they give their Master Elite Certification, it means that they trust a contractor to be a perfect representative of the quality of their products. These are the things that they look for to fully earn that trust:
Completed paperwork
Licensing is the first thing that GAF looks for. These State-issued documents indicate that we have met the needed minimums required by law when it comes to know-how and capability. The second thing that GAF requires is the necessary insurance coverage, particularly worker's compensation.
Proper Training
Roofing — like siding in Sparta, NJ, — requires expertise. What sets GAF apart is that their roofing is an entire support system. This includes weatherproofing under the advanced asphalt tiles, unique flashings and edge protection. It's critical to be careful when installing them. That's why we put all our people through GAF's training programs and processes to be sure that they are more than capable of representing the brand.
The Significance of the Certification
The Master Elite certification assures you of having a quality roofing product, an efficient and effective installation, and excellent warranties. Any trouble that you may encounter will be dealt with promptly and to the best of our abilities.
Give Up and Above Contractors a call today at (973) 531-4225, and we'll be more than happy to talk to you about our range of GAF's great products that suit your needs.