Getting your roof replaced this season? If you are, you should be aware that there are many roofing scammers out there that offer roofing services at a low price. These roofers, however, provide poor workmanship and could even disappear once they've received any payment from you.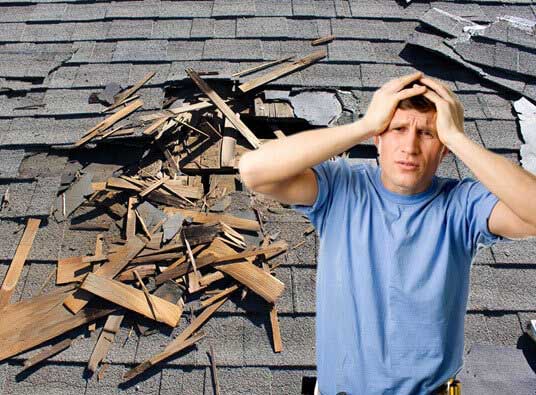 To avoid that, you should only hire reputable roofers in Sparta, NJ like Up and Above Contractors. We are:
A local roofer
Licensed and insured
Experienced and established, providing roofing services since 1993
Proud of our reputation in the community as well as in the industry
Multi-awarded
A GAF® Master Elite roofing contractor
Offer industry leading warranties for both work and roofing materials
Aside from hiring one of the most trusted roofing professionals, Up and Above Contractors also suggests familiarizing yourself with some blunders most scammers will most likely commit:
Nails are Used the Wrong Way – Proper nailing is a vital part of making sure your roof is correctly installed. It should be:
Properly aligned
Properly placed
Have the right length—neither too short nor not too long
Used in the right amount
Driven correct with the right pressure of the compressor
Incorrect Installation and Mismatched Shingles – Every shingle is important for your roofing system to work. If there are mismatches or if one is installed poorly, it could result to roofing failure.
No Drip Edge and/or No Leak Barrier – Drip edge keeps animals out of the attic, prevents rain from entering under the edge of the roof, and provides an outlet for water to drip off. Leak barriers on the other hand prevent leaks water intrusion on vertical walls, eaves, and skylights, chimneys, and valleys.
Attic Ventilation – Aside from the health risks, an unventilated attic can actually shorten your roof's lifespan.
Poorly Installed Flashing – Your flashing helps keep your home sealed from water intrusion. It is actually a crucial part of your roof that covers the openings around chimneys and valleys. If it's incorrectly installed, leaks can cause damage to your roof decking, attic, and other parts of your home.
If you need professional help with your roofing, you can always count on one of the most trusted roofing contractors in Sparta, NJ, Up and Above Contractors. With us, you'll be assured or quality service.
For more about our company, products, and other services, you're always welcome to browse our website. You can also schedule a FREE in-home consultation and estimate by completing our request form or by giving us a call. Choose Up and Above Contractors today!