Spring, other than a time for cleaning, is also the season for sprucing up the home. Your roof should be the focal point for any improvements you might add, as it is your first line of defense against the weather. It's also one of the first things that people see when they pass by your house. To make it easier for you to make a decision, here's a list of common spring roof problems and how you can deal with them the easy way.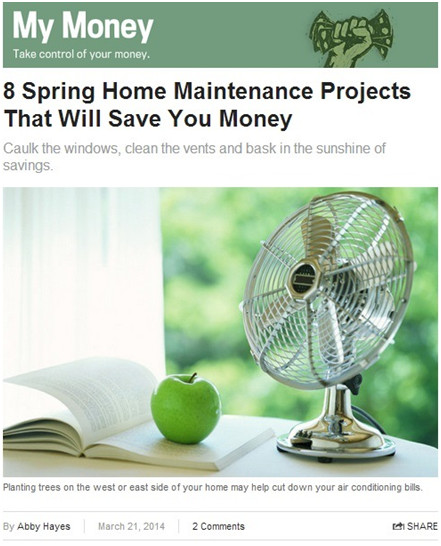 Damaged Rain Gutters
Ice, snow, and rain can take their toll on your rain gutters. If you live in New Jersey or anywhere along the East Coast where severe weather disturbances are common any time of the year, you know that your gutters take quite a beating all the time. As USNews.com puts it:
Clean gutters. This can be a Saturday-long spring chore for many, but it's important, especially if you live in an area with April showers.

Water doesn't properly pass through clogged gutters. And that means more water gets near the foundation of your home. This may not cause immediate problems, but over time, too much water near the foundation can cause damage and weakening, which are expensive problems to fix later.
To fix this, have your gutters cleared of any debris and make sure every screw, nail, and hangers are in order. If you're unsure on how to tackle this or the problem is much bigger than you're prepared to handle, get the services of roofers in NJ such as Up and Above Contractors, LLC, as they are trained and qualified to handle all sorts of roofing issues.
Chimney Damage
If your home has been around for quite some time, you probably have neglected your chimney. A common problem during storms is that ice, hail, or rain cause water to seep in through cracks, which could then lead to expensive repairs and replacements for your interiors and furniture. If signs of damage are present, hire local roofers in Sparta, NJ and have them fix the problem for you.
Animal Problems
As the weather warms up and things get drier, raccoons, squirrels, chipmunks, birds and other animals will likely want to make their nest in loose siding or damaged boards. For these unwanted boarders, you can call your local wildlife center to help you out. Roofing companies generally don't remove animals, but they can help identify and fix problem areas to prevent the issue from happening in the first place. Spring is the perfect time to do home improvement projects. If you have other roof-related problems, don't hesitate to seek professional advice from Up and Above Contractors.
(Article excerpt from 8 Spring Home Maintenance Projects That Will Save You Money, USANews.com)