Remodeling can be anything from replacing your old and drafty windows with new ones or replacing your damaged roof with a stronger roof. It is vital that you know why you are remodeling your home before start working on a project.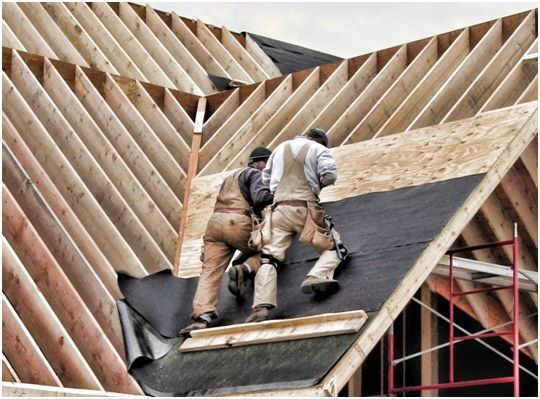 Up and Above Contractors, LLC shares four reasons you should restyle your home.
1. Less Expensive Than Buying A New Home
Many factors need to be considered when buying a new home such as location, down payment, and other fees, which can be a headache. By remodeling your home, you do not have to hand out a huge upfront payment.
That is why we offer products and services that will help you recoup your initial investment. As long-time roofing contractors in Sparta, NJ, we provide windows that come with Low-E glass that can reduce heat that enters and leaves your home. This will keep you from overworking your HVAC units, leading to more energy savings. This will also allow more light to brighten your home, while preventing UV rays from entering and ruining your furniture.
2. You Like to Stay Where You Are
You may prefer to stay where you are because school, entertainment, and malls, are more accessible. In such cases, home remodeling is for you. You can count on our experts to help improve and add value to your home. We can turn your kitchen and bathroom to something ideal. We can help you find energy-efficient appliances. We can also help upgrade your tiles. This will add more function to your home and add beauty to your interior.
3. You May Want To Add Space In Our Home
You provide a wide selection of services that can make your home bigger. As experienced roofers in Sparta, NJ, we can build decks to serve as an extension of your home to the outdoors. This will allow you to hold parties with your friends or have a romantic dinner with someone special. We can also build additional rooms in your home that can serve as recreation or a means to accommodate more guests.
4. You Want To Make Your Home More Beautiful
We offer an array of products and services that can increase your home's curb appeal. For one, our James Hardie® siding feature a special finish that will match your home's style. This will not fade and will remain beautiful for a long time despite harsh weather conditions. We also have asphalt shingles that can make your home attractive. You can choose from a wide variety of textures and styles that will add character to your home.
You can rely on Up and Above Contractors, LLC to help improve your home and meet your needs. Call us today at (973) 531-4225 for a FREE estimate.