Your roof system takes up a large part of your home, and is one of its most visible design elements. That's why when investing in roof replacement from professionals like Up and Above Contractors, you have to make sure that your new system perfectly matches your home's color scheme and architectural style. Imagining the way it looks isn't enough—you have to actually see it for yourself.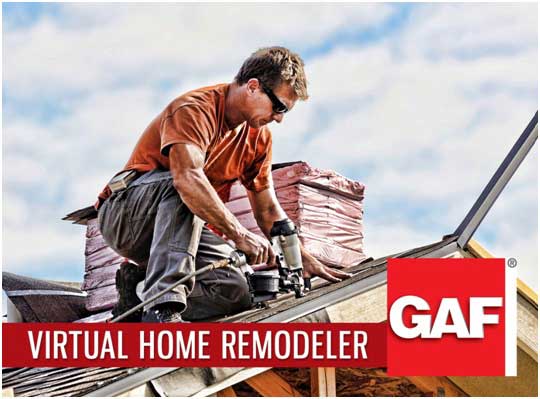 GAF's Handy Roof Visualizer
Professional NJ roofing contractors can make this possible with GAF's Virtual Home Remodeler. Use this handy design tool to visualize the replacement roof that best fits you and your home's needs. Choose from a wide selection of roof shingles, including GAF's TruSlate, and colors that you can match your home's trim and siding. This offers you a nice preview of how your new roof looks after installation. The visualizer also lets you save, print, and share your designs.
How To Use It
The steps take no more than ten minutes and are easily done with the click of a button. All you need to do is take a photo of your home and upload it to start visualizing your GAF roof. You'll need to log in to your account on the GAF website to access your own photo. If you don't have an available picture at the moment, you can browse through sample photos and pick the one that closely resembles your home's style. These include Colonial, Craftsman, French Country, and Victorian.
From there, you can apply the GAF shingles and color of your choice by clicking the options tab on the right. To make sure that your new roof looks good with your home, customize the body with your existing trim color or siding. You'll see the trim and siding options below the shingles tab. Finally, you can save, print, or share your designs, and even send for an estimate with a GAF factory-certified or Master Elite™ roofing contractor in your area.
When looking for roofers in Randolph, NJ, that can bring your visualized roof to life, turn to Up and Above Contractors. We have received all three Excellence Awards by GAF, ensuring smooth and quality installation of your replacement roof. With our high-quality products and expert installers, we'll make sure that your new roofing provides lasting beauty, protection, and efficiency for your home.
Fill out our form today for a free estimate.