When it comes to residential roofing, nothing can beat the natural beauty of a true slate. Now, with the GAF TruSlate roofing line, you can actually have that genuine hand-split quarried slate that will certainly add elegance to your home.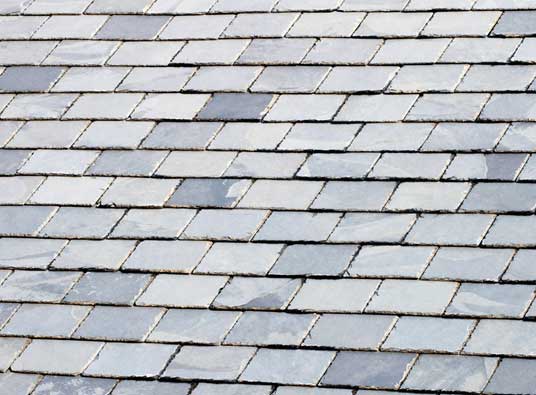 Up and Above Contractors, one of the top NJ roofing contractors, is a proud GAF Master Elite® roofer. This allows us to offer, pretty much, all GAF roofing products, from the GAF Timberline® Cool Series Roofing Shingles and yes, to the GAF TruSlate®.
Benefits of Slate Roofing
Slate is regarded as the most beautiful and the most durable roofing material. It's been used for centuries, and some of the structures laden with slate roofs are still standing to this day.
The best thing about slate roofs is that it's a green roofing option. This means that it is a sustainable material that is recyclable, and offers outstanding insulation against different temperature changes. The only problem with slate roofs is that it can be heavy and a bit costly.
GAF TruSlate® Green Roofing
With GAF TruSlate premium roofing system, the 21st technology meets traditional slate roofing. This amazing product is a genuine S1-grade hand-split quarried slate, engineered to work well in today's weather conditions. It is a relatively affordable option to eliminate the structural modifications that the traditional, heavy slate requires.
GAF Master Elite Contractor
If you're interested in replacing your old shingle roof with a GAF TruSlate, you can rely on the GAF Master Elite contractor in the area, Up and Above Contractors. For more than twenty years, we have been installing Newton, Byram, Branchville, Jefferson, Rockaway, Sparta, Morristown, Vernon, Hopatcong, Blairstown, Randolph, and Sussex NJ, roofing, making us one of the most experienced roofers here. As we are a GAF Mater Elite roofing contractor, we ensure professional installation every time.
Call Up and Above Contractors today and get a FREE estimate!