If you want to reduce your impact on the environment, go green with your roof. You may not know this, but your roof is large contributor to your home's total energy expenses. When sunlight hits your roof, it heats up your attic. This leads to a warmer home, and your air conditioning has to work harder to maintain a constant comfortable temperature. This consumes more energy, resulting in you paying more bills and the power plants burning more fossil fuel.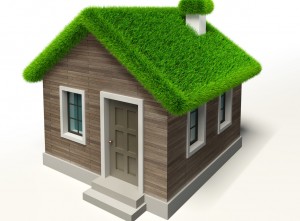 Lowering your energy consumption helps everybody. If you want to keep your attic cool and your costs down, your professional roofing contractors in Byram Township, NJ, Up and Above Contractors, is here to help. We can install GAF Timberline® Cool Series shingles to your home.
These eco-friendly shingles have special roofing granules that reflect more light compared to ordinary shingles. This results in a cooler attic, which may translate to more savings to you. According to studies, cool roofs may save an average of 7–15% in cooling costs, depending on structure, climate, and geography. Cooling-cost savings may be greater year round in warmer climates.
GAF Timberline Cool Series shingles are ENERGY STAR qualified and are rated by the Cool Roof Rating Council. Additionally, GAF Timberline Cool Series shingles are designed with Advanced Protection® Shingle Technology that simultaneously minimizes the cost of natural resources while providing superior protection for your home. These shingles are tougher, more durable, and can be recycled to benefit the environment.
Finally, in some areas, GAF Timberline Cool Series shingles may be entitled for utility rebates or governmental tax credits. To sum up, these shingles offer superior protection, help make your home energy-efficient, and have less environmental impact. Byram Township, NJ, roofing contractors Up and Above would like to help you go green with your roof.
Call us to learn more about how to make your roof more environmentally friendly, as well as our other products and services. We also offer a free in-home consultation and estimate.