Your roofing and siding make up a majority of your home's exterior value. In fact, the roofing system alone accounts for as much as 40% of your home's total curb appeal. And when it comes to roofing, there is no brand that can compete with the product line of GAF. That's why when they release a new collection, homeowners and expert roofers alike pay close attention.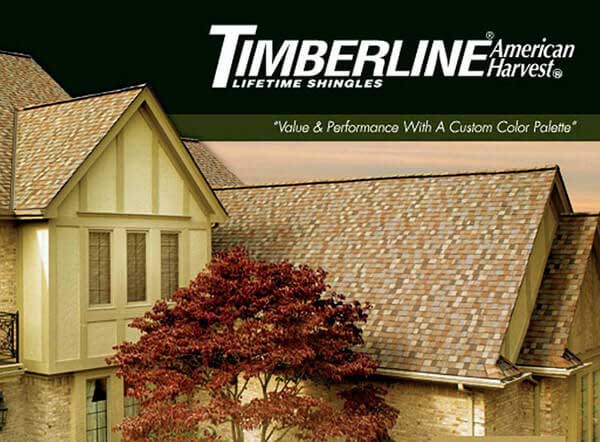 GAF's Timberline® American Harvest™ Shingles are the cream of the crop of roofing shingles. Here's why you should consider investing in them for your home.
Unparalleled Style and Sophistication at Affordable Prices
The shingles in the American Harvest Collection complement the different styles of home's exterior. This gives a unique and ultra-dimensional look that optimizes the color and style of your home for added curb appeal.
Wide Range of Colors, Shapes and Styles
With the wide array of available colors, shapes and styles of the American Harvest Collection, you're sure to find the perfect shingles. They'll blend in seamlessly with the rest of your home's components, from siding to replacement windows.
The colors in the American Harvest Collection Shingles include:
Saddlewood Ranch
Nantucket Morning
Midnight Blush
Golden Harvest
Cedar Falls
Appalachian Sky
GAF's American Harvest Collection is more than just good-looking shingles. They feature a high fire resistance and performance rating that give great value for your investment. With a lifetime limited transferable warranty, you'll also experience a whole new level of peace of mind as a homeowner.
From quality roofing to gutters and siding, Up and Above Contractors, LLC. is the company you can depend on. Since 1993, we have gone above and beyond the call of duty with the masterful workmanship that we provide. We serve Warwick, NY, and other nearby areas. Call us at (973) 300-0636.