Every homeowner has his or her ideal home in mind and each one them have different ways of realizing it. What can be tough, however, is choosing the best color for your siding. Fortunately, Up and Above Contractors, LLC's partnership with CertainTeed allows us to refer you to a tool that will help you choose the right siding color.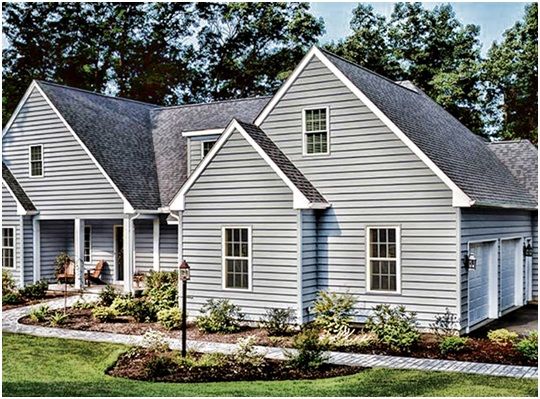 What is ColorView®?
ColorView is a special tool that you can find on CertainTeed's website, which you can use to help you design and visualize your home. Choose from one of the three options available online:
• ColorView – The first option allows you to browse CertainTeed's gallery of pre-formatted homes.
• ColorView DIY – The second option allows you to upload an image of your home, which you can design using the tool.
• ColorView Pro – The third option gives you the chance to upload and submit an image of your home to professionals. For only $15, our design team will help you choose the right design and siding color to match your home. In addition, this fee is refundable as long as you follow the steps shown on the website. You only have to wait two business days before CertainTeed's design team emails you an image of your home, complete with siding color.
You can also contact professional siding contractors in NJ, such as us, to help you choose a siding color that will fit your home.
How does the tool work?
Click on the first option. You will be directed to a page showing a gallery of pre-formatted houses. Once you are on this page, choose an image of a house. Hover on any image and it will show you an up-close visual of it. Once you finish choosing, click on it and there will be a pop-up asking your zip code. After providing your zip code, you will then be redirected to another page that will allow you to fill aspects of your home with different colors.
When you choose siding, you will be presented with different siding options such as polymer shakes and shingles or vinyl siding. After choosing a siding type, you will be asked to choose a siding style such as Cedar Style Half Rounds, Decar Style Shakes and/or Shingles. Afterwards, you will be given an array of colors to choose from such as Autumn Red, Desert Tan, or Charcoal Gray.
How We Can Help
You can also rely on our team of expert designers to help you choose the color of your siding in Sparta, NJ, to match your home's style. We have years of experience handling home remodeling concerns and this helps us provide feasible ideas that will work on your home.
For more information about our services, call us today at (973) 531-4225 or fill out our request form.