Back in November 2015, an independent party made a survey about different siding brands. The voluntary survey of Angie's List members concluded with James Hardie®, a leader in the fiber cement siding industry, being ranked No. 1 quality, durability, and curb appeal. This led the two parties to form a strategic relationship. We take pride in being certified by James Hardie, which allows us to provide you with quality products and services.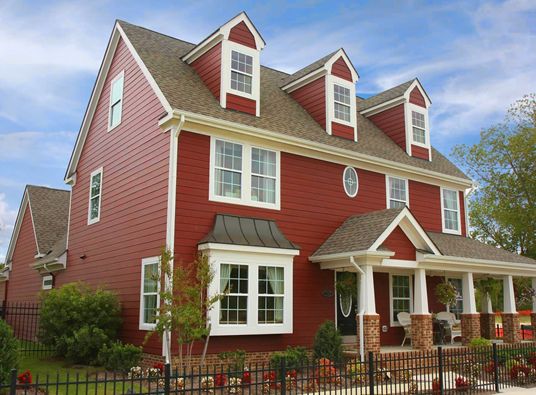 Let us show you what this news means to you.
What Does This Mean For Contractors?
According to Sean Gaad, chief marketing officer at James Hardie, passing the test of one of the most trusted review sites of the country is an advantage. James Hardie Contractor Alliance™ program members on Angie's List will receive benefits unique to them when they choose James Hardie siding for their homes. Service providers will get more exposure by joining the James Hardie-sponsored online marketplace and taking advantage of exclusive advertising discounts. This helps a lot, especially for siding contractors in NJ looking to expand their business with James Hardie products.
What is James Hardie Contractor Alliance?
The program aims to develop members and help them diversify their business in the market. To achieve this, the program uses marketing tools, lead generation support, and training. This also gives business owners marketing materials, financing, and business planning tools to help them grow their business. Members can also receive the following:
One-on-one planning with local James Hardie representatives
A manufacturer recommendation through professional listing and priority placement on James Hardie Contractor Locator.
Complete access to the new James Hardie Contractor Alliance portal
What is Angie's List?
They are a trusted consumer review and online marketplace. Their members grade companies using a report-card style scale, which ranges from A-F; these ratings are based on the following criteria: price, quality, responsiveness, punctuality, and professionalism. Each company has its own page, which includes a description of the business and customer feedback.
What Makes James Hardie An Industry Leader?
James Hardie offers fiber cement siding matched with specific performance characteristics relevant to the climate where the product is installed. Their siding also comes with a patented ColorPlus® Technology finish that protects your home from moisture and water damage. In addition, it will not fade, peel, or crack, making it a low-maintenance option.
Our Services
We are proud to be certified by James Hardie. In addition to siding in Sparta, NJ, we also offer the following services:
Roofing
Windows
Doors
Gutters
Interior Remodeling
Expect no less than quality siding from Up and Above Contractors, LLC. With our help, your home will be well-protected for a long time to come. Call us today at (973) 531-4225 for a FREE estimate.